International Action Learning MBA
Home ›
International Action Learning MBA
Program Description
The Business School Netherlands International Action Learning MBA is a blended-learning, part-time course that embraces the philosophy of Action Learning. BSN also has an Online Action Learning MBA available. Please visit our website for more information on the Online only version of the MBA.
Students attend two 9 day conferences in the Netherlands during their studies, with the majority of the course being facilitated online. This is an excellent choice for busy professionals who do not have time to attend traditional full-time on-campus MBA programmes.
MBA students will apply Action-Learning principles in their own organisations by analysing and solving challenges, thereby increasing the return on investment for both the student and the employer.
ADMISSION REQUIREMENTS
- Be currently employed in a management or management trainee position (minimum 2 years appropriate and relevant post-graduate work experience)
- Hold a Bachelor's Degree or equivalent qualification. For mature professionals who not hold a relevant undergraduate degree, consideration will be made for candidates who have 7 or more years of management experience
- Have reliable Internet and email access
- For Non-English speakers, a TOEFL or IELTS language test is required. The minimum pass mark for TOEFL is 550 (paper); 213 (computer) or 79/80 (internet) and IELTS 6.0. Exemptions can be considered should your mother tongue be English and you have successfully completed your degree in English.
MBA Key Features:
Embraces an Action Learning philosophy and approach
Focuses on networking and sharing ideas between students from many countries and sectors of business
Triple-accredited programme with various accreditation institutions worldwide (USA, Netherlands, Switzerland)
No theory examinations. Tests are based on the application of knowledge
Taught in English
Two 9 day conferences in Buren, The Netherlands
Flexible and online via blended learning platforms
MBA Structure & Approach
Why spend 2 years filling your head with case studies that are already obsolete when you could be developing your ability to solve real problems. We believe in our Action Learning approach where you are developed into a manager who can adapt to challenges and can craft solutions from many different perspectives.
The BSN Action Learning MBA Simulates the Global Business Environment
Assessment is based on the areas that are relevant to professionals in a leadership position. We will evaluate your diagnosis of a problem that is being experienced by your organization, your plan of action, your field research, your evaluation of the situation, and how you implement the plan to resolve the issue. Finally, we will assess your personal reflection of the situation and solutions, what you learned through the process and what you would do differently next time.
You will complete six in-house assignments; Action Learning Projects (ALPs) aimed at issues on the departmental level. Afterwards, the completion of the Dissertation tackles a strategic organisational challenge where various research methodologies are required.



Course Start Dates:
08 February 2021
18 May 2021
07 September 2020 (Applications are still being accepted until 30 September 2020)
BSN Scholarship:
The Business School Netherlands (BSN) Scholarship programme has made 60 partial scholarships available for 2020. Scholarships are available to students from all countries in Africa, Asia, and the Netherlands Antilles.
ACCREDITATIONS
USA: Accreditation Council for Business Schools and Programs (ACBSP)
EDUQUA (Swiss)
Netherlands: Accreditation Organisation of the Netherlands and Flanders (NVAO)
Association for Transnational Higher Education Accreditation (ATHEA)
Voted a Tier One MBA in the CEO Magazine Global MBA Rankings
Why Study at BSN?:
Business School Netherlands is one of the most accredited and recognised business schools in Europe
Boost your career and promotion opportunities with a qualification that carries multiple accreditations
Competitively-priced and accessible qualifications
Learn from experienced and specialised experts from various industries and backgrounds
Get an MBA that helps you develop actual and relevant management and interpersonal skills, not just book-knowledge
Join a global network of alumni and establish new business connections in new markets
Learn new decision making and problem-solving approaches from different cultures and insights
"Give a man a fish, feed him for a day. Teach a man to fish, feed him for a lifetime" - Lao Tzu (the original Action Learner)
Last updated Dec 2019
About the School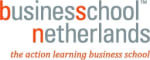 Business School Netherlands (BSN), the Action Learning business school, has been actively involved in the development and education of business professionals since 1988. BSN continues to expand inter ... Read More
Business School Netherlands (BSN), the Action Learning business school, has been actively involved in the development and education of business professionals since 1988. BSN continues to expand internationally and has established educational partnerships in over 38 countries and offers students exposure to a truly global network of action learning empowered business leaders.
Read less