Program Description
Grenoble MBA
This MBA program is a prestigious business qualification delivered in partnership with Grenoble Ecole de Management (GEM) – one of the most highly regarded business schools in the world. The program offers a unique opportunity to study a top-ranked European degree in the heart of Berlin, which opens up a range of job opportunities to young professionals and graduates. Free beginner's German classes for all students. Flexible payment plans available!
Successful applicants will study this MBA from the triple-accredited institution, Grenoble Ecole de Management. Triple accreditation is an honor shared by less than 1% of the world's elite business schools.
The MBA was ranked among the top 100 Global MBAs worldwide, 27th in Europe and 5th in France according to the Financial Times 2017 Global MBA ranking. Grenoble Ecole de Management was ranked 21st in the Financial Times European Business Schools 2017 ranking.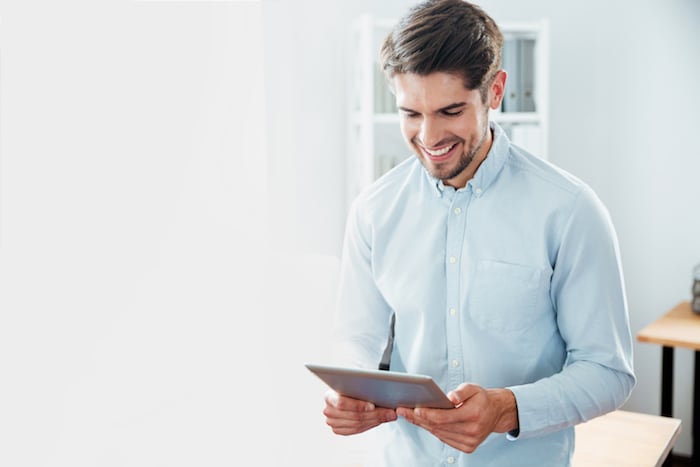 Who is the MBA for?
This program is specifically designed for high achieving individuals who want to take the next major step in their career. As a demanding, full-time degree, an MBA is a big responsibility, but the benefits of graduating from a program of this level are immeasurable. The MBA is challenging but hugely rewarding and will set you apart from others and helping you get noticed by potential employers.
Employment Stats and USP's
71% of the students in this course are in full-time employment within 2 months of graduating.
70% of the students working on jobs with international projects,
33% of students earn an annual salary of 38k€ (with a bonus).
Triple accreditation is an honor shared by less than 1% of the world's elite business schools.
Why GISMA?
A boutique business school - tailored approach to students
AMBA Accreditation since 2011 with some triple-accredited partners which only 1% of the world's elite business schools receive
Programs with top global rankings – the MIB is ranked 20th in the world by the Economist in 2017
International student cohort with over 40 nationalities represented
Scholarships, flexible payment plans and early-bird discounts available
Perfect city center locations in Berlin
Free German classes and 100% in English
Why Germany?
Germany has the 2nd best unemployment rate in the EU, at 3.4%*
4th Best Graduate starting salary at £40,650 in Europe, with a growing economy**
Germany is the most popular option for international students looking to study in Europe; It is recognized for its high-quality education and you can experience this with GISMA***.
Berlin, Germany's capital is the start-up technology capital of Europe
Berlin is the second-largest city in the EU and has a thriving business scene, offering a range of job opportunities for young professionals and graduates.
Germany is well known for its rich history in culture and arts, offering students an enriching international experience whilst combining world-class education from our globally ranked partner institutions.
*Statista
**Business Insider
***According to statistics and data from ICEF monitor.
Specializations
During their studies, MBA students will be able to pick one of the below specializations*, which are available at the GISMA Berlin and Grenoble Ecole de Management campuses:
Specializations available at the GISMA Berlin campus: Project Management
Specializations available with Grenoble Ecole de Management: Finance; International Business Development; Management Consulting; Entrepreneurship; Innovation Management
*Please note: each specialization takes place over three weeks in the second year, with the exception of Project Management.
In order for any specialization to run, it must meet the minimum number of required participants.
Career Direction
The MBA program is ideal for applicants who would like to strengthen their business knowledge and keep up-to-date with the latest business trends. The opportunities made available upon completion of this program are numerous.
With strong industry links, a dedicated Careers Development Center, and numerous company visits and career preparation sessions, students and graduates are well prepared for a successful career.
MBA holders will have access to a series of employer-focused events, including career fairs and an executive speaker series with leading finance, consulting, and global industry recruiters.
Upon completion of the MBA program, GISMA graduates will be well prepared to apply for a variety of senior management positions.
We offer individual coaching, mock interviews a global talent job search website along with supporting internships for current students.
Join a Family of Globally Successful Alumni from Grenoble
Ekaterina Chaykovskaya

Russian-born entrepreneur, Ekaterina Chaykovskaya graduated from Grenoble Ecole de Management in 2016. Her MBA helped her successfully launch 'Fashion Vector Design', Ekaterina's online Adobe illustrator and photoshop teaching company.
Flexible Payments
GISMA offers flexible payment plans that allow you to spread the costs of your program fees across six installments.
A deposit of €2,000 is required to start.
Modules
Year I
The International Environment*
International Macroeconomics
Geopolitics
Accounting and Auditing
Auditing
Managerial Accounting
International Financial Accounting
International Management
Intercultural Management
International Negotiations
Sustainability and Management
Sustainability and Corporate Responsibility
Risk Management
International Business Law
Introduction to Law and Corporate Governance
Contract Law
Technology Management
Innovation Management
Operations Management
Tools for Decision-Making
Managerial Economics
Quantitative Methods
Managing Organizations
International Human Resource Management
Organizations and Change Management
Leadership and Teambuilding
International Marketing
Cases on International Markets
Corporate Finance
Investment and Evaluation Decisions
Current Financial Environment and Increasing Risk
Digital Transformation
Preparing for Digital Transformation
Digital Project Management
Digital Transformation with Start-Ups
Digital Transformation – Real-World Business Cases
Strategic Management
Competitive Models Key Concepts
Logical Decision-Making Frameworks
Integrative Case Study
Draws together main concepts across modules
Year II
Final Management Project
The second year of the program is dedicated to the Final Management Project conducted under the supervision of a tutor.
This is an applied or theoretical research project that can be completed at a distance and in parallel with full-time employment or an approved internship. Students are encouraged to choose a subject related to their preferred career.
Course Requirements
Bachelor-level undergraduate degree in any subject, with a good grade average
At least three years of relevant, full-time work experience
English proficiency:

TOEFL – IBT: 94 (minimum of 22 in each band), computer-based: 240, paper-based: 587
IELTS – 6.5 (minimum of 6.0 in all areas)
Cambridge Proficiency Exam (CPE): A, B, C
Pearson Test of English (PTE) – minimum of 63
GMAT may be required on a case-by-case basis. You will be notified after the Admissions Board meets if you are required to take the GMAT. The target score is 550 with a minimum of 70% in the quantitative section (GMAT institution code 0365). Students who score over 650 can apply for the GGSB GMAT Merit Scholarship. Details are below.
Not accepted: TOEIC, Institutional/ITP TOEFL, Cambridge English: Advanced (CAE) and Cambridge English: First (FCE)
Duration
24 months (12 months campus) - 1 academic year (9 months full-time) + Final Management Project (FMP)
Awarding Body / Certified by
Grenoble Ecole de Management (GEM)
Last updated Sep 2020
About the School
GISMA is a German business school offering internationally accredited degree programmes, executive education and language programmes in its campuses in Berlin and Hannover. All our programmes are taug ... Read More
GISMA is a German business school offering internationally accredited degree programmes, executive education and language programmes in its campuses in Berlin and Hannover. All our programmes are taught in English, the world's foremost language for global business communication.
Read less