Global Healthcare Management MBA (GHCM MBA)
Home ›
Global Healthcare Management MBA (GHCM MBA)
Program Description
Global Healthcare Management MBA (GHCM MBA) Program Overview

1. Field: Healthcare Management

2. Degree: Master of Business Administration in Healthcare Management

3. Prospective Students

- Managers of University Hospitals, Hospitals in Public and Civil Sectors
- Physicians, Nurses, and Hospital Administrative Staffs
- Employees in Healthcare and Pharmaceutical Industry
- Government Employees in Ministry of Health, Welfare & Family Affairs and Related Organizations in Public and Civil Sectors
- Others Interested in Healthcare Management

4. Requirement for Graduation: 14 Courses (45 credits)

5. Program Duration: Two Academic Years (4 Semesters)
Objectives

The main objective of the Program is to produce professional managers in healthcare business who have knowledge and skills in healthcare services management in the era of globalization of healthcare markets.
Specific objectives include :
Understanding of the fundamental concepts and principles of healthcare management
Development of ability to solve problems in a creative and integrative fashion to improve healthcare service quality and to enhance customer satisfaction
Development of ability to formulate management strategies to increase efficiency and competitive strengths in healthcare industry
Development of ability to set up foreign market entry strategies for domestic healthcare organizations
Program Features
Interdisciplinary approach to combine healthcare services and management
Application of theories through a variety of case studies and team projects
Carrying out research projects on current issues in healthcare businesses
Guest lectures by healthcare industry experts
Healthcare Management in the Era of Globalization

With the opening of the Korean healthcare market, many foreign healthcare organizations are expected to enter the Korean market. Also, customers' expectation for the quality of healthcare service is continuously getting higher these days. As a result of these macro and micro changes, competition in the healthcare industry is expected to be increasingly intense in the near future.

Therefore, it is urgent for many healthcare organizations to secure competitive advantages through improvement of healthcare and non-healthcare service, efficient management of human resources, and improvement of healthcare processes. It is also required that healthcare organizations develop strategies to enter foreign markets entry strategies with competitive strengths.

In this era of globalization, competent professional managers equipped with knowledge and skills in healthcare service are indispensable for successful management of healthcare organizations.
Last updated Dec 2017
About the School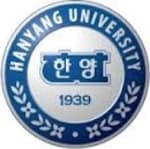 Hanyang University Hanyang University is one of the largest and most comprehensive private universities in South Korea and was founded in 1939. Business education was offered for the first time at Han ... Read More
Hanyang University Hanyang University is one of the largest and most comprehensive private universities in South Korea and was founded in 1939. Business education was offered for the first time at Hanyang University in 1959 in the College of Politics and Economy. The School of Business was established in October 2000 as a separate entity to specialize in business research and education. In the intervening years, business courses had been offered at the College of Business and Economics. In September 2004, the drive for further growth gathered momentum when the School representatives and major stakeholders envisioned a new set of Development Strategies for our school, including construction of a new building for HYBS. In fall 2006, the Global-Techno Graduate School of Business Administration was launched as one of the first government-certified MBA programs in Korea. Indeed, our MBA program has been a strong building block of HYBS, striking a balance between theoretical concepts and practical real-world experiences. Hanyang University School of Business Hanyang University School of Business (HYBS) is one of the nation's premier business schools and a research center. HYBS is committed to educating young minds to have the knowledge, skills, experience, and networks that the students need to have to reach their fullest potentials. The Hanyang experience can transform students by giving them the opportunities to pursue a broad portfolio of academic programs to enrich their minds and to envision themselves in a global business world. The students at Hanyang have an opportunity to interact directly with distinguished faculties who are committed to both the creation and dissemination of knowledge. Our School prepares the Hanyang graduates as future business leaders to manage opportunities and challenges of our ever-changing society which is increasingly integrated with the global economy. HYBS has a long tradition and reputation of generating the graduates who have a mindset of pragmatism to apply and transform their knowledge and passion into real-world experience. HYBS graduates are regarded as one of the most favored groups of business graduates by the private sectors. HYBS emphasizes the importance of creativity, collaboration, and integrity in our business education in order to the HYBS graduates to achieve success and contributes to society in extraordinary ways. HYBS strives to have the next level of innovation and excellence with continuous investment in its human and physical resources. In 2007, HYBS opened a new state-of-the-art building in order to facilitate our goal to become a world-class business school. This remarkable progress at HYBS would not have been possible without the support and commitment of not only the students, faculty, and the staff, but also ongoing support of alumni, parents, and the community.
Read less