Program Description

Excellent Career Perspectives confirmed by Financial Times and América Economía
Program Structure
Flexible structure: An MBA tailored to your needs
HHL's flexible and innovative MBA Program is designed to prepare effective and responsible business leaders and entrepreneurs for the challenges and opportunities of the 21st century. The program offers international experiences and focuses on developing your leadership talents and management skills. Our program offers you the greatest flexibility and you have two tracks to choose from.
Fast Track vs. Advanced Track
The "Fast Track", particularly designed for candidates with substantial work experience, allows you to acquire the essential knowledge and skills and to return to work as soon as possible. The "Advanced Track" gives you the opportunity to take additional electives and offers you other options such as an internship or a term abroad, and is best suited for candidates who wish to spend more time building a professional network or concentrate on certain disciplines. The Advanced Track will also let you spread out your schedule to allow a better balance between your study and private life.
Class Profile
Your MBA class at a glance
Average age: 30
Age range: 25 - 45
Class size: 35 - 40
Percentage of woman: 30 %
Average work experience: 5,5 years
Percentage of international students: 90 %
Average number of countries represented: 15
International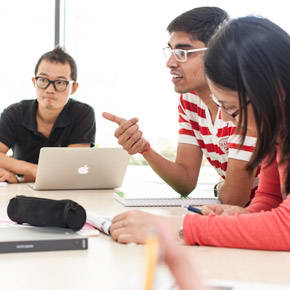 Outside the box – gain more international experience at our top partner universities
International competence is essential for a business leader. Global partnerships are therefore one of HHL's key assets. We serve our selective number of students with over 130 partner universities around the globe.
In order to keep abreast of current international, social, and economic challenges, a term abroad is offered in the 5th or 6th term in the MBA curriculum.
Careers
Our goal: Your personal and professional development
An individual Career Development Service at HHL is regarded as a key element to our students' success. From the date of admission to the Master in Management to the placement of a successful job application – we will support you. Leading international firms regularly recruit HHL students and graduates on campus for internships and permanent positions.

Application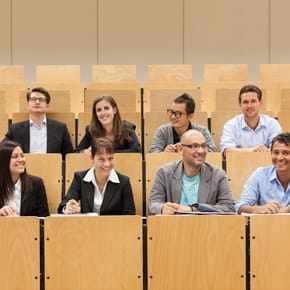 Start your MBA journey with HHL
We are currently accepting applications for the next intake in September 2017 on a rolling basis. Please respect the deadlines below.
Admission to HHL's MBA program is highly competitive. We carefully select a diverse student body, one that reflects a variety of backgrounds, cultures, and nationalities, and covers a wide range of personal interests and professional ambitions. Enrollment takes place once a year with studies beginning in September.We operate a rolling admission process. Once you have submitted your application, a member of the Admissions Committee will inform you if you have been selected for an interview, either via Skype or – if you are in Germany – at HHL. Once the committee has arrived at its final decision, you will be informed immediately.Want to join our next MBA class? Apply now!
Student Life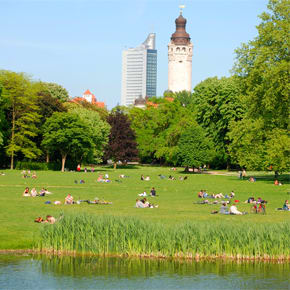 The HHL-Leipzig mix sets the perfect balance for studying, networking and enjoying life
HHL is located in Leipzig, the heart of Europe. With a high-quality lifestyle, very moderate living costs, many parks, open-air sports facilities, surrounding lakes with beautiful beaches, as well as many jogging and biking paths, Leipzig is probably the "greenest" metropole that you could find - discover it for yourself! All in all: HHL-Leipzig Mix sets the perfect balance for studying, networking and enjoying life.
Last updated Dec 2017
About the School

Why HHL? Not only Germany's oldest business school HHL also continues to be one of the country's leading management institutions, offering international business education based on elite academic st ... Read More
Why HHL? Not only Germany's oldest business school HHL also continues to be one of the country's leading management institutions, offering international business education based on elite academic standards. Ranking/Accreditation
Read less
Accreditations