Full-Time and Part-Time MBA
Home ›
MBA ›
Full-Time and Part-Time MBA
Program Description
The University of Tampa's MBA program is offered in four convenient formats:
The full-time/day program designed for accelerated completion with a group of peer students. Students take between 8 and 14 credit hours per semester of daytime classes. Students can complete a minimum of 40 hours in as few as 12 months.
The part-time/evening program is designed for students who work full-time jobs and need to complete the program at their own pace. Classes are scheduled once a week from 6 to 9:50 p.m. Students can complete the coursework in as little as two years.
The Professional MBA program is designed to help professionals with at least five years of work experience take their career to the next level. Classes are offered part-time, in a flexible, evening format.
The Executive MBA program is designed for professionals with seven or more years of work experience. Classes are cohort-based, offered every other Saturday, and allow for completion of the program in 21 months (five semesters).
*To qualify for part-time financial aid, you must be registered for at least 4 credit hours. To qualify for full-time financial aid, you must be registered for at least 8 credit hours.
Innovative Curriculum
One of the most established and exclusive in Florida, the Sykes College of Business MBA program helps students develop the sophisticated, strategic mind-set of successful business executives. The innovative curriculum focuses on creating value, with an emphasis on business fundamentals and experiential learning. With the goals of learning what it takes to be a strong leader and preparing to step into a managerial role upon graduation, students gain a breadth of knowledge that will sustain them throughout their careers.
MBA students may be looking to take their career to the next level, make a change, start a business, develop their leadership potential or expand their horizons through business study and networking. UT's MBA program provides the tools to fulfill all of this while tailoring a course of study that meets individual needs.
With small class sizes, close faculty-student relationships and abundant industry connections, the MBA program encourages real-world learning through client projects, internships, case studies, consulting, strategic planning and data collection and analysis.
The college's robust international travel programs also help students incorporate a global view into their work — an increasingly important skill, whether working for a multinational company in the U.S. or abroad.
UT's close proximity to downtown Tampa offers easy access and connections to a vibrant business community. Hundreds of companies recruit on campus each year, including T. Rowe Price, Citi, Nielsen and The Coca-Cola Company. Innovative Curriculum
Internationally Recognized Program
The Sykes College of Business is accredited at the undergraduate and graduate levels by AACSB International (the Association to Advance Collegiate Schools of Business), an honor held by only six percent of business schools worldwide. It is rated a top-85 graduate business school in the U.S. by Bloomberg Businessweek, and since 2007 has been named among the best business schools in the world by The Princeton Review.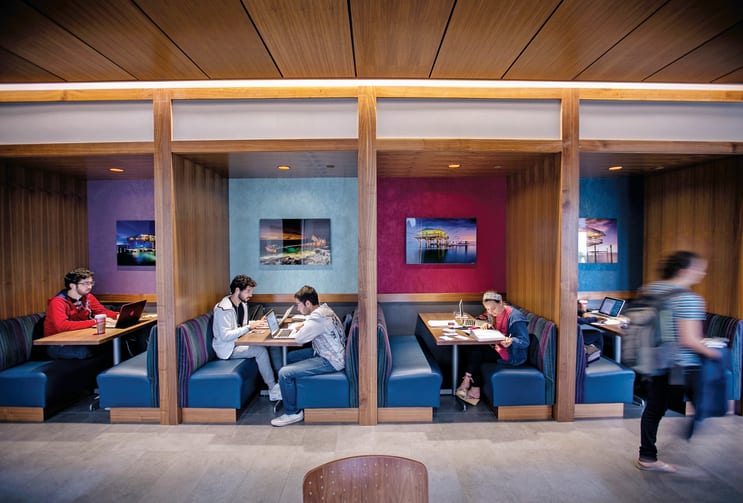 Learning through Experience
A core component of the MBA curriculum requires students to reach outside the classroom to real-world interactions that shape their decision-making abilities and interpersonal skills. These practical learning opportunities help them become more attractive to employers and, in the end, better business leaders.
Experiential Coursework
Whether entering the MBA program immediately after undergraduate studies or after years in the business world, it is important for students to build portfolios of experience to enhance their résumés. Each MBA student takes 4 credit hours in experiential coursework. Students may select the courses that best fit their personal and professional goals. Options include career development courses, leadership certification, internships, international travel study courses, independent research, service-learning projects, and SAP certification.
Strategic Analysis Program
This capstone course, sponsored by the Naimoli Institute for Business Strategy, requires students to provide real-world strategic analysis for local businesses. Each semester, teams of MBA students work with different companies to assess their strategies and make recommendations for improvement. Under the direct supervision of a professor, each team is expected to demonstrate expertise in management, finance, marketing, accounting and information systems management. The process involves extensive research, client meetings, data collection and a final written report and presentation to the CEO, board members or high-level executives within the company. Feedback from clients is positive, and company leaders often implement the recommendations UT students provide.
Concentrations
MBA students may elect to take additional coursework in nine areas of concentration:
Business Analytics
Cybersecurity
Entrepreneurship
Finance
Information Systems Management
International Business
Marketing
Nonprofit Management
Admission Requirements and Documents
To apply, please fill out either the paper or online application. Applications are not reviewed until the Office of Graduate and Continuing Studies receives all required materials. Students are notified of admission decision after materials have been received and evaluated.
Completed application.
$40 non-refundable application fee.
Official transcripts of all previous college work received directly from each institution.
Graduate Management Admissions Test (GMAT) or Graduate Records Examination (GRE) score report is required.
Two professional reference forms (PDF) completed by individuals who attest to the applicant's professional background and academic potential. Professional letters of recommendation are accepted in lieu of this form if preferred.
Professional résumé.
Personal statement: In approximately 500-1,000 words, describe your professional goals and how a graduate degree from The University of Tampa will help you accomplish those goals. In turn, you may also want to emphasize what you can contribute to the graduate program.
Work experience is recommended but not required.
International applicants: Test of English as a Foreign Language (TOEFL) score report or the International English Language Testing System exam (IELTS) for international applicants only.
Application deadlines
Applications are evaluated for fall, spring, and summer terms on a rolling basis. Qualified students are admitted until spaces are full for the relevant term. Due to the rolling basis, admission is competitive and student are encouraged to apply early as there are no application deadlines. Decisions are made within a few weeks from the time the student completes their application.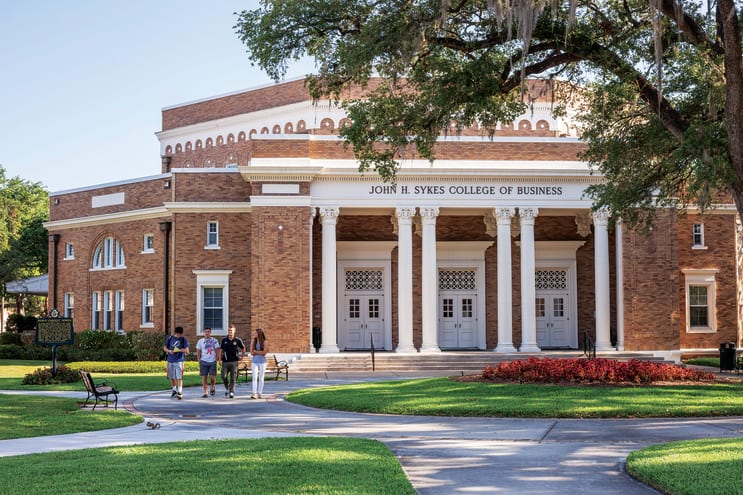 Last updated Oct 2019
About the School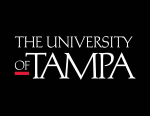 The University of Tampa's Sykes College of Business is a leading private institution focused on the development of tomorrow's global leaders. Our commitment to excellence is reflected in our AACSB acc ... Read More
The University of Tampa's Sykes College of Business is a leading private institution focused on the development of tomorrow's global leaders. Our commitment to excellence is reflected in our AACSB accreditation — a recognition that places us among the top 5 percent of graduate business schools worldwide.
Read less
Accreditations