Read more about this program on the institution's website
Program Description
Big data is a big deal. It's what allows leading companies to outperform their peers.
A Smith MBA gives you the tools and frameworks you need to turn data into insights, and the leadership skills to turn insights into action. With a Smith MBA, you'll be ready to lead with confidence in any industry. Every field requires leaders who know how to use analytics, research and hard evidence to make sound decisions, solve problems, create competitive advantages, and predict the behavior of customers, markets and systems.
Smith MBAs learn how to leverage big data to make better decisions, and explore their career options in a tight-knit community that encourages collaboration and intelligent risk-taking. With small class sizes and faculty who are supportive, challenging and invested in student success, you'll be ready to LEAD FEARLESSLY.
Smith's MBA curriculum helps you develop sophisticated analytical skills and an integrated understanding of the way business functions like marketing, finance and operations interact. You'll master data-driven decision making and be ready to assess complex problems and deliver innovative solutions in any field.
Data-Driven Decision Making
Real business problems are complex, ambiguous and occur in an environment that is always shifting and changing. In Smith's MBA program, you'll learn how and when to use the most cutting-edge analytical tools. Then you'll use those tools to successfully assess and analyze a problem, come to a conclusion, present your findings, set a strategy and lead its implementation. Our faculty is comprised of the best analytical minds in the country and the MBA curriculum optimizes their specialities and connections.
The MBA Core builds your functional knowledge, and Career Tracks deliver the right mix of electives to build deep expertise in your chosen profession. Add in executive coaching through the Leading Fearlessly program and real-world experiences that complement your Career Track, and you've built an MBA program that is the perfect launching pad for your career.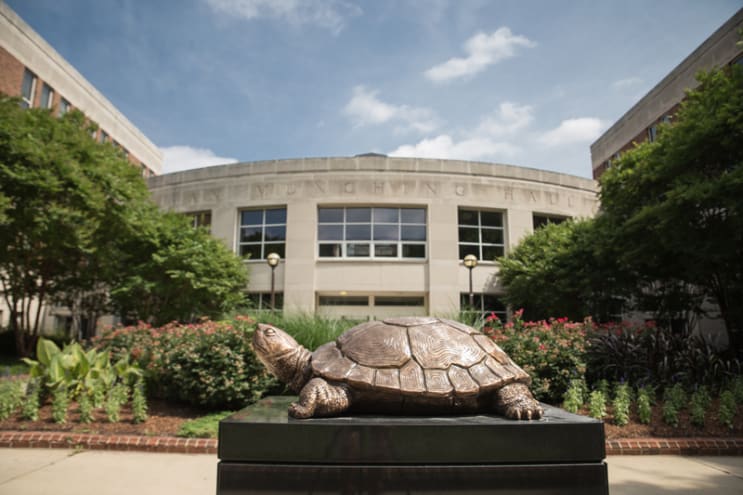 Sample Schedule (54-credit Program)
YEAR 1
FALL SEMESTER: Build Your Foundation
Data Models & Decisions
Financial Accounting
Financial Management
Leadership & Teamwork
Managerial Economics & Public Policy
Marketing Management
SPRING SEMESTER: Prepare for Internship
Success Data Analytics
Operations Management
Strategic Management
4 Track Classes
YEAR 2
FALL SEMESTER: Prepare for MBA Job Success
Managerial Accounting
Strategic & Transformational IT
4 Track Classes
2 Electives
SPRING SEMESTER: Prepare for Long-term Success
Global Economic Environment
Integrative Capstone
Leading Strategically
2 Electives
Smith MBAs learn to master tools like R and Tableau for statistical methods and data visualization. It's a powerful combination that helps you use data to solve business problems, and then present your findings in the most compelling way.
Smith's curriculum is carefully mapped to deliver what you need for long-term success. In the first year, your coursework will focus on functional area knowledge and building the skills you'll need to succeed and thrive in your summer internship.
In the second year, you'll work on the executive competencies you'll need to progress through your career. The capstone project at the end of the program integrates everything you've learned.
Career Tracks
Smith Career Tracks help you leverage our industry expertise and faculty brainpower. When you choose your Track, you give your MBA a fine-tuned focused to help you succeed in your current industry, or in the career you've always wanted in a different field. Your Career Track will prepare you to be an expert in your organization.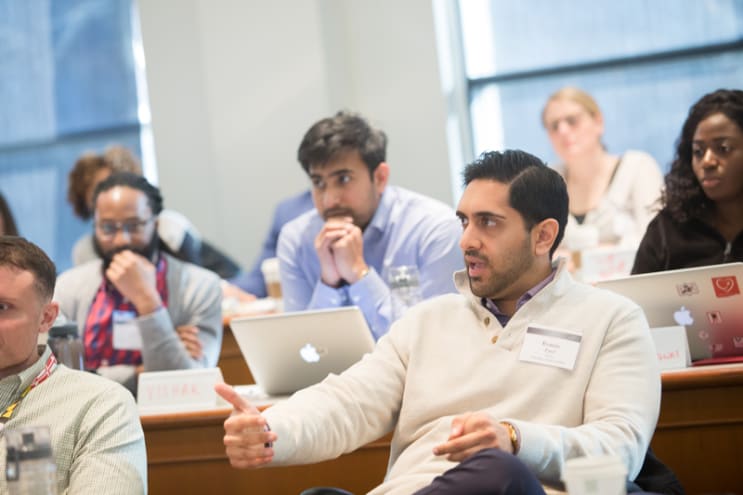 Dual Degrees
Combine your MBA with other graduate coursework to create the speciality that gets you where you want to go. It's just one more way the Smith MBA can help you distinguish yourself in an increasingly competitive marketplace.
Speciality Masters in:
Accounting
Business Analytics
Finance
Information Systems
Marketing Analytics
Quantitative Finance
Supply Chain Management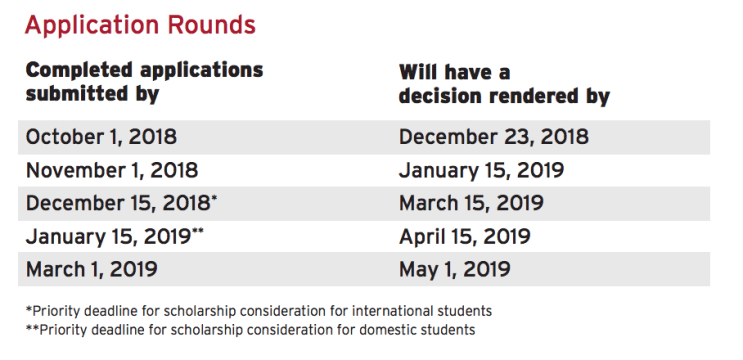 Last updated Oct 2018
About the School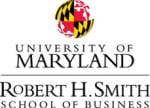 Tomorrow's business leaders need to grapple with emerging markets and the growing integration of the world's economies. Our global learning opportunities challenge students and equip them to compete g ... Read More
Tomorrow's business leaders need to grapple with emerging markets and the growing integration of the world's economies. Our global learning opportunities challenge students and equip them to compete globally across changing cultures and disappearing borders.
Read less