Program Description
The Executive MBA is a Master's in Business Administration especially oriented towards professionals, businessmen, and executives with a lot of professional experience. In addition to providing a global vision of the business world and encouraging the exchange of experience with facilitators (notable experts in their fields) and fellow students, our programme has an especially distinctive feature of fostering a didactic, daring, and practical human experience.
The Executive MBA is a Master in Business Administration specifically designed for professionals, businessmen, and executives with a lot of professional experience.
The Executive MBA at CESTE is not an MBA for part-time postgraduates. The difference between both types of programmes is clear and resides in the participants themselves. While in a postgraduate MBA the majority of students are recent university graduates who have little or no professional experience, the Executive MBA participant is a professional who appreciates not only the quality of the facilitators in the programme but who also value very positively the exchange of knowledge between participants. The methodology is effectively adapted to ensure the maximum benefit of that Exchange of knowledge between facilitators and students. Group participation is one of the added values of the Master for executives.
CESTE's Executive MBA programme will build up the participants understanding of business at the international level, incorporating the latest trends and developments. It will develop your key competencies such as knowing your own leadership abilities and other necessary abilities for decision making and improving yourself.
An advanced curriculum of knowledge from expert professionals in the key fields that businesses demand a lot of nowadays. Developing directorial abilities where the student will learn to identify their personal and professional strengths and weaknesses from a strategic plan, working with strategic goals to gain those necessary professional competencies, and in your particular case, helping you to create your own personal brand.
At the end of the programme, the participants are given a report based on the analysis of 20 basic competencies and their level of development, creating confidence in one's self to face new professional challenges and lead their team.
The programme also provides guidance and accompaniment from the very start of your active search for employment and project development through the professional development service and the 'club de Empresas CESTE'.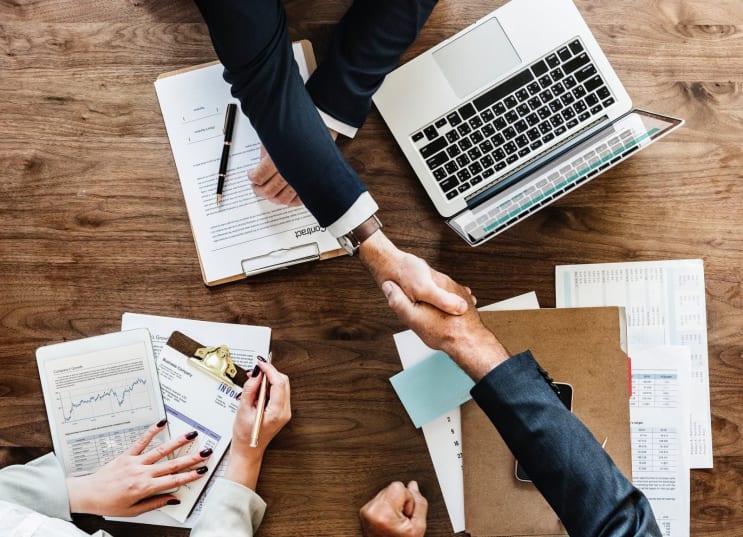 rawpixel.com / Pexels
Who is this for?
The EMBA Master in Business and Administration Management is for professionals, directors, entrepreneurs and executives with professional experience whose job it is to make organizational decisions and senior managers. It is also focused on those professionals who have world-wide exposure and want to change to take on new projects.
Contents
Development in the key knowledge areas by experts in different fields and the current state of fields such as:
Strategic Management and Marketing – Personnel Management – Compliance/ Law – Internationalization of Projects and Business – Information Technology in Business – Financial Economic Management – Operations and Logistics Management – Management Control for Decision Making – Commercial Management
Tailor-made content, part of the specialized content and defined throughout the programme which proposes the solutions to problems in real time being faced by the 'club de Empresas CESTE' through seminars from experts, thus achieving a training in real-time through solutions to the reality of businesses at the moment such as:
Adapting to regulatory and fiscal changes
Collective bargaining techniques
Bankruptcy compliance
International finance analysis and decision making for the sale of credit
Business risk management
Adapting to SEPA (Single European Payments Area)
KPI (Key Performance Indicators) for key departments
Project management
Field(s) of Specialization
Administration and Business Management
In recent years the changes (and challenges) in business management have been tremendous. The possibilities afforded by globalization and the internationalization of companies add to the opportunities generated by innovation and the application of varying technologies– especially in the digital world– both to generate new businesses and to radically transform existing ones.
Within this context, full of possibility and uncertainty, in our Administration and Business Management programme we continually design and renew our training programmes in order to offer you a solid foundation of knowledge, tools, and experiences that reflect the reality of the current market in order to help you have a leg up throughout your professional career.
Professional Coaching and Careers
Nuestro servicio de coaching, mentoring y carrera profesional, tiene por objetivo que los profesionales puedan desarrollar y sacar provecho a todo su potencial, ayudándolos a dar el siguiente salto en su vida profesional y adaptándonos a sus circunstancias a lo largo de su especialización, en el salto a la dirección de la empresa o al emprendimiento, o simplemente cuando necesitan reinventarse para volver a tomar el control.
Upcoming Starting Dates
February 23rd, 2019 (Marketing Management)
March 1st, 2019 (Sales Direction)
March 30th, 2019 (Internationalization of Projects and Companies)
April 27th, 2019 (Operations and Logistics Department)
May 18th, 2019 (Management and Strategic Innovation)
In the master's degree, the necessary managerial skills are developed so that the student learns to identify with a personal and professional strategic plan their weaknesses and strengths, working with objectives and strategies those professional competencies necessary in their particular case helping them to create their own personal brand.
In addition, the student is guided and accompanied from the first moment in the active search for employment and development of projects through the professional development service and the CESTE business club.
Professionals and Executives
At CESTE, we work for professionals who want to take advantage of their full potential, reach the highest level in their careers, helping them to take the next step in their professional life and adapting to their circumstances: from their first experience in business, to throughout their specialization and when they become leaders in their organizations.
Last updated Apr 2019
About the School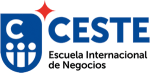 At CESTE, Escuela Internacional de Negocios, we offer you a different kind of educational model. For university students: official undergraduate and Master's degrees framed by the best educational mod ... Read More
At CESTE, Escuela Internacional de Negocios, we offer you a different kind of educational model. For university students: official undergraduate and Master's degrees framed by the best educational model in the world—the British. For professionals and executives: important and prestigious certifications, executive programmes and coaching services for you to overcome the next challenge in your professional career.
Read less