Program Description
The Lancaster Executive MBA
The Lancaster MBA has long enjoyed a global reputation, and with our Executive MBA, it has become even more global in reach, taking our teaching overseas to bring our expertise to more and more talented people. The course will be offered at our campus in Ghana
Our Executive MBA is aimed at practising managers with the ambition and drive to become senior strategic leaders in Africa.
The Lancaster Executive MBA is accredited by the Association of MBAs and shares the Lancaster University Management School accreditation by AACSB and Equis.
A triple-accredited School
LUMS is part of a small elite group of business schools – only 2% around the world – to be awarded accreditation from all three leading international accrediting bodies for the business school sector: AACSB, EQUIS and the Association of MBAs.
Triple accreditation confirms the international scope and standing of Lancaster University Management School, and the quality of the educational experience you'll find on the Lancaster MBA
Using short residential modules and involving a variety of learning methods – including lectures, virtual learning and company-based assignments – the Executive MBA gives you a truly international perspective and all-around insights into strategic leadership. It helps you explore and develop your potential without the need to travel extensively.
With a high rate of successful completion, the programme is testament both to the quality of learning and the power of partnership.
Key features
A world-class MBA local to you, taught by Lancaster's internationally respected faculty and business practitioners
Convenient modular format, allowing you to enhance your career while keeping your job
Our unique

Mindful Manager approach

, designed to develop your cognitive and collaborative skills and your judgement and decision-making ability
A

focus on Learning Through Action

, giving you exposure to two practical business challenges and assignments tailored to your own objectives and work situation
Aligns your needs and those of your employer, delivering maximum returns to both relatively small class sizes and fixed module dates, so that you share experiences and develop lasting bonds with your fellow participants
Course Overview
Underpinning the programme, just as on our other MBA programmes, is a key emphasis on helping you explore your own particular leadership skills and your personal objectives. We call this 'reflective assessment', and it's a vital component of our Mindful Manager approach. On the Executive MBA, that approach is introduced in the Perspectives in Organising and Managing module and is drawn upon again as you complete the two Learning Through Action challenges which round off the programme.
Modular format
To help you make the most of your time away from the workplace, each of the programme's 12 modules is taught in a short intensive block. Scheduled every two to three months, these typically last three to four days, and are followed by a linked piece of assessment.

Designed for: experienced managers, professionals and executives
Features: 4-day modules every 2 to 3 months, with related workplace assignments and an emphasis on developing leadership, project and consulting skills
Intake: 20-30 students per cohort
Start Date: October 2016
To be considered for admission to the Lancaster Executive MBA, you will normally require all of the following:
a good first degree (typically second class honours or above) from a recognised university or equivalent professional qualification
at least five years' full-time professional/managerial work experience after graduating
a well-balanced GMAT score* of at least 600 (including a good AWA score) if your degree was obtained from a non-UK university
two good references, one from your current employer (normally your immediate line manager) and one from someone who is able to judge your academic ability
a satisfactory interview with a member of the programme's admissions team

You will also need to include with your application a copy of your degree certificate or transcript, and a CV, plus relevant English language test certificates, IELTS 7.0 or TOEFL iBT 100
Applicants who cannot meet the requirements above because they do not have a first degree or have not completed GMAT may in some instances be admitted subject to satisfactory completion of the Lancaster Admissions Essay and interview with the Programme Director.
Last updated Nov 2018
About the School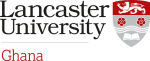 The first British branch campus in Ghana will allow students across Africa to access Lancaster's academic excellence in teaching and research on the African continent.
The first British branch campus in Ghana will allow students across Africa to access Lancaster's academic excellence in teaching and research on the African continent.
Read less