Executive MBA in Business Innovation
Home ›
EMBA ›
Executive MBA in Business Innovation
Program Description
The Executive MBA in Business Innovation (EMBAIN) is designed for managers who want to exploit the opportunities offered by the new technologies to increase the agility and transform the business models of their companies.
It combines a solid MBA core with a fluid business innovation edge, that explores the deep tech-driven business innovation challenges.
Deep tech is the set of cutting-edge and disruptive technologies based on scientific discoveries, engineering, physics, and medicine enabling a new cadre of business model innovation, the most powerful asset for steady growth.
Designed with a part-time formula to be totally suitable to your personal and professional life, the EMBAIN program is structured in:
training sessions in the classroom
distance learning
on the field projects
a business tour in Israel (elective activity)
An accredited MBA
The Executive MBA in Business Innovation is accredited by AMBA – Association of MBAs, the international certifying body which only accredits the leading 2% of the world's business schools with MBA programs, focusing on impact, employability and learning outcomes.
AMBA accreditation denotes the highest standard of achievement in postgraduate business education.
In Italy, only 3 schools can offer AMBA Accredited MBAs.
The Environment
What we call digital transformation is a new competitive condition characterized by the need for continuous innovation and agile experimentation of new business. The pressure to innovate is enormous because tech-based innovation is not a choice, nor a one-time shift to be survived – but a wheelset in motion that will continue to demand constant change, and unrelenting forward-looking leadership.
The Executive MBA in Business Innovation Impact
Business Model Innovation at the center
Focus on agility and customer-centricity as basic tools for business creation in a world characterized by volatility, uncertainty, complexity, and ambiguity.
Designing and planning your business
A key element is the development of an impact project consisting of a real business start-up by teams with the aim to create brand new ventures or new business lines within existing enterprises.
A part-time program
The Executive MBA in Business Innovation is held in English and lasts 22 months, experiencing classes and activities in 4 cities: Trieste, Milan, Padua, and Venice.
This is a cutting edge program, designed to mesh with the intense work schedule of a successful business professional.
It is composed of 2 parallel learning streams:
The Master Core, that brings the solid backbone of an MBA program.
The Innovation fringe that puts students in touch with some state of the art technologies directly into some of the most prestigious innovation centers in Italy.
A weekend formula
The Executive MBA in Business Innovation lasts 22 months, with classes structured in:
3 residential weeks in Trieste from Monday to Saturday (Sat. only in the morning): one at the beginning of the Master, one in the middle and the last one at the end of the program.
19 weekends with training sessions on Friday and Saturday (17 weekends in Milan, 1 in Pisa and 1 in Padua).
The part-time format allows you to continue advancing in your career while you study, in an innovative environment.
MIB's online platform will be a precious tool to keep in touch with lecturers and classmates and to always stay updated with all teaching materials.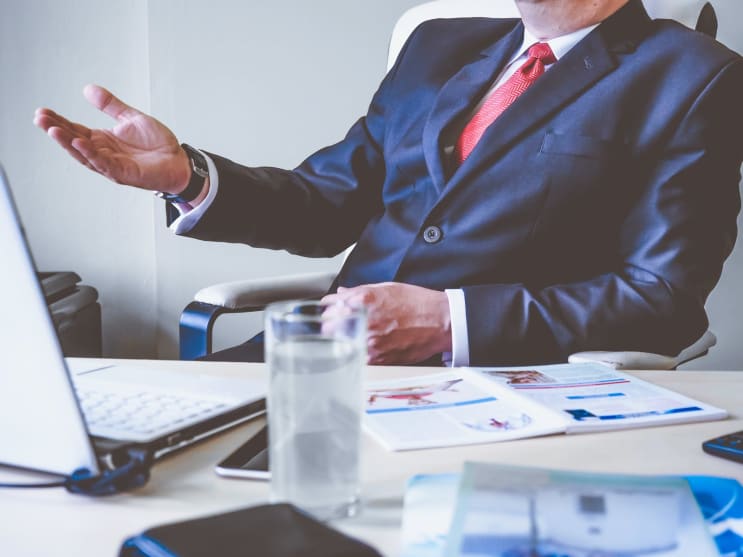 Energepic / Pexels
The EMBA-in Phases
To gain the Executive MBA in Business Innovation diploma, you have to reach 60 ECTS credits.
General Management Core - 40 Credits
It is developed in 7 courses lasting 8 weeks of training sessions, in Trieste and in Milan. Each course has an opening and a closing session of 2 days. Here are the Core courses:
Human Resources and Leadership Skills | 6 credits
Accounting and Reporting | 6 credits
Corporate Finance and Business Planning | 6 credits
Strategic Marketing | 6 credits
Agile Operations & Project Management | 4 credits
Strategic Management and Organization Design | 6 credits
Managerial Accounting and Balanced Scorecard | 6 credits
Business Innovation Edge - 14 credits
A vertical of 7 courses (out of 16 in total):
Big Data and Artificial Intelligence for business | 2 credits
Open Innovation Platforms and Ecosystems business models | 2 credits
Design Thinking Lab | 2 credits
Robotics: from Logistics to Companion | 2 credits
Introduction to Venture Capital: put yourself in the shoes of the investor | 2 credits
Lifescience Zone: how to develop winning solutions in global markets | 2 credits
The Agile Company 4.0 | 2 credits
Entrepreneurial Management Course - 6 Credits
This is a central element of the EMBI program that links the two streams of the program: the General Management Core and the Business Innovation Edge. In a small team, you will experience the challenge to develop a real business start-up.
It is designed as a longitudinal growth process that starts the first week of the program and ends on the last day of your learning experience, with the discussion of the project in front of the final graduation commission, composed of both trainers and real investors.
The course integrates the tools learned in all the other EMBI courses into an overall framework to help general managers of all kinds of organizations to become more effective at managing their evolution, developing with a bias for action.
Aims at three Learning Outcomes:
Defining and Developing the Business Model
Resourcing the Business Model
Operating the Business Model
What you get out
Cross-fertilization of competences between managers and scientists.
A new business mindset.
Top Knowledge with academic and industry experts.
Relations and access to Partners networks.
Real-life projects and new ventures.
Best practices and strategies for your business and career.
Last updated Dec 2020
About the School
For the past 30 years, our international faculty has been passionately committed to the philosophy of empowering talents, increasing skills and strengthening leadership in order to stimulate growth in ... Read More
For the past 30 years, our international faculty has been passionately committed to the philosophy of empowering talents, increasing skills and strengthening leadership in order to stimulate growth in both people and companies. The school and its Masters programmes have been recognized by several top Rating Agencies, Accreditation Bodies and recruiting companies in Italy and Europe.
Read less