Executive MBA, University of Hawaii, Vietnam Campus
Home ›
EMBA ›
Executive MBA, University of Hawaii, Vietnam Campus
Program Description
Overview
The University of Hawaii, Shidler College of Business has been delivering its first-rate Executive MBA program that will train, guide and prepare Vietnam's top executives who want to elevate their leadership and management skills. It is known as VEMBA (Vietnam Executive MBA). VEMBA Hanoi started its first cohort in 2001 and expanded to HCMC in 2007.
Website: http://shidler.hawaii.edu/vemba
This 21-month, executive format program allows participants living in Hanoi or Ho Chi Minh City, Vietnam to maintain full-time management positions while earning their degree. Students will learn from an integrated, modern curriculum that incorporates core business disciplines with cutting-edge business practices including innovation and entrepreneurship, management of information technologies and e-business, supply chain management, wealth management, and branding. All classes are held in Vietnam with an optional summer study at the University of Hawaii at Manoa in Honolulu, Hawaii, USA. A key feature of the program is the Business Practicum project allowing students to engage in real-life consulting.
MBA for Executives in Vietnam program has already proven to be immensely successful in advancing many graduates' careers for the last 18 years in Vietnam. With more than 700 alumni holding key business positions in all economic sectors in Vietnam and worldwide, MBA for Executives in Vietnam offers one of the most valuable business networks.
Thus, with their degree from the University of Hawaii, MBA for Executives in Vietnam graduates will be able to demonstrate that they have the confidence and skills to compete for top executive positions, not only in Vietnam but anywhere in the world.
Some facts:
This is the only AACSB accredited program offered in Vietnam. AACSB was founded in 1916 in the US to provide accreditation to schools of business. Its founding members include Columbia University, Cornell University, Harvard University, University of Chicago, University of Illinois, University of Pennsylvania, Yale University and other prestigious Universities in the US. It is known that less than 5% of business schools worldwide hold this elite accreditation. Not all members of the association are accredited.
In 2018, US News & World Report's "International Business" ranking, Shidler is at 16th place and was ranked among schools such as UC Berkeley, USC, University of Michigan, New York University and the University of Pennsylvania.
In the largest academic ranking of global universities implemented by Center for World University Ranking for the 2018-2019 period, the University of Hawaii at Manoa was ranked 306 out of 18,000 universities worldwide. This wonderful ranking places UH-Manoa in the top 1.7 % of universities worldwide. Harvard University ranked No. 1 in the world, followed by Stanford University at No. 2 and the Massachusetts Institute of Technology at No. 3.
Two training locations in Vietnam are Hanoi and Ho Chi Minh City. You could also choose to study two summer courses in Honolulu, Hawaii, USA.
Classroom Address: Suite 312, 3rd Floor, Office Center, Tower C, N04 - UDIC Complex, Hoang Dao Thuy Street, Thanh Xuan District, Hanoi, Vietnam
Email: embaha@hawaii.edu| Tel: + 84 24 7304 2688| Mobile: +84 (0) 947 552 688
Learning Goals for the MBA
Demonstrate and apply knowledge of the functional areas of business (best business practices)
Communicate effectively in writing and oral presentations and teamwork
Understand and apply management skills to the Asia-Pacific business environment
Identify and analyze complex ethical and legal issues
Demonstrate an understanding of the impacts of technology on business
Program Features
Highly Ranked - The University of Hawaii Shidler College of Business is renowned for its expertise in international management and ranked among the top 25 graduate schools in the US for international business by U.S. News & World Report.
AACSB accredited - The only AACSB-accredited MBA program in Vietnam which assures a high-quality, relevant, and internationally-recognized MBA.
Top Faculty - All classes are taught in Vietnam by University of Hawaii, faculty who travel to Vietnam to deliver their instruction and course material face-to-face. Faculty uses a variety of interactive teaching formats and methods designed to engage and challenge experienced business leaders.
Asia-Pacific Focus - A pioneer among U.S. business schools in international business, the University of Hawaii distinguishes itself through its focus on the Asia-Pacific Region The Shidler School of Business's faculty have a research focus in-depth knowledge of Asia-Pacific issues and practices.
Extensive Alumni Network - There are nearly 30,000 University of Hawaii Business School Alumni living in 40 countries around the world. The Vietnam Executive MBA program has been in operation in Hanoi since 2001, in Ho Chi Minh City since 2007 and has developed an established senior alumni network across Vietnam.
Flexible Schedule - Executive MBA classes are conveniently scheduled at night and on weekends to allow busy professionals to attend class, and continue working full-time, while achieving an MBA degree in 21 months.
Convenient Location - Classes are held in modern facilities in Ho Chi Minh City and Hanoi, major centers of commerce, finance, culture, and tourism in Vietnam.
Rigorous Curriculum - Faculty and curriculum that challenge students to solve complex business problems in a global environment, apply strong analytical and strategic thinking to multifaceted business issues, and to develop sophisticated management skills.
Diverse Executive Students - Vietnam citizens or foreign nationals living in Vietnam are welcome to apply with classes typically made up of 35-40 students from around the world with an average of 5 to 10 years of work experience.
Last updated Feb 2020
About the School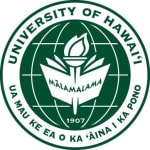 Executive MBA University of Hawaii Study in Hanoi or Ho Chi Minh City, Vietnam
Executive MBA University of Hawaii Study in Hanoi or Ho Chi Minh City, Vietnam
Read less