Program Description
Program Features and Benefits
The mission of the EMBA program is to satisfy the need for executive education in Southwest Florida. The EMBA program is more than classroom experience. The program provides advanced management tools in a challenging and interactive learning environment that supports attainment of managerial and leadership excellence by participants.
Each academic year begins with a one-week residency session. Thereafter, classes are scheduled on alternate Fridays and Saturdays. The program, which includes completion of 12 courses, is completed in two years. The biweekly format allows participants to maintain full job responsibilities while developing and enhancing their management skills. Participants represent major Southwest Florida organizations and industries and are proven executives with years of managerial experience.
The EMBA program capitalizes on the faculty's collective knowledge and first-hand experience in executive education, and
is led by a seasoned core of faculty
is committed to innovative instruction
is centered on Learning Partnerships between faculty and participants
allows for individualized course design
includes experiential activities
integrates technology as a tool for learning and decision-making
challenges participants to explore and test their own personal leadership style
An area of unique and distinctive competency of the FGCU EMBA program is its faculty of Executive Professors. These are veteran Fortune 500 professionals who adjunct the regular faculty.
Coursework
The Executive Master of Business Administration (EMBA) program is a two-year program tailored for the experienced professional. This MBA degree program has a leadership and strategic focus and is designed to provide the tools critical for meeting the current and future operational challenges faced by virtually all highly competitive organizations.
Acknowledging the busy and often hectic pace of professional life, classes are held biweekly on Friday and Saturday for a total of nine sessions each semester. Participants will also be required to attend a one-week summer session, and will participate in an international study experience. This schedule allows students to continue their full-time professional commitments while progressing through the program.
concentrations
General Management Concentration
Health Care Management Concentration
Real Estate Development and Finance Concentration
Opportunitiesand Expectations
Successful completion of the FGCU EMBA Program opens doors for professional development and career advancement. Participants are expected to challenge themselves, their program colleagues, and faculty as they engage in one of the most dynamic learning environments in higher education. The program standards are high, but also rewarding, as participants discover the value of their professional experience, and expand upon it in working through assignments. In addition to the technical and applied expertise of a seasoned full-time faculty, participants have many opportunities to interact with leaders from business, industry and the not-for-profit sector.


Last updated Dec 2017
About the School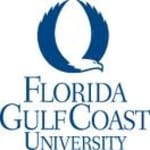 The Lutgert College of Business completed the first decade in the history of Florida Gulf Coast University, it's an exciting time in the life of our college. We continue to move forward with the desig ... Read More
The Lutgert College of Business completed the first decade in the history of Florida Gulf Coast University, it's an exciting time in the life of our college. We continue to move forward with the design and construction of Lutgert Hall, the future home of the College of Business. We are forging important academic and business community relationships at the local, regional, and international level that exposes our students, faculty, and staff to contemporary business practices across different economies and cultures. Most importantly, we continue to attract high-quality faculty dedicated to teaching and scholarship that highlight vibrant, relevant business education at both the undergraduate and graduate levels. Our accreditation by AACSB International, the "gold standard" for U.S. business schools, assures current and future students of our commitment to providing a quality business educational experience that will serve them well in the 21st-century global economic environment. We are energized by the opportunity to enhance the professional workforce for Southwest Florida, and beyond. Mission The Florida Gulf Coast University Lutgert College of Business is dedicated to providing technologically progressive educational programs and services designed to enhance the skills and competencies of university students and working professionals in the five-county region of Southwest Florida. We achieve this through a variety of flexible partnerships, programs, and scholarship within a 'second circle' international partnership model that bridges the university and the domestic and international community in a technologically advanced and rapidly changing global economy. Vision The Lutgert College of Business will help set new standards of excellence with its academic programs, faculty accomplishments, and student success, while continuously reflecting the dynamic environment of modern business opportunities. The college's model of partnership with its external business constituents will be a national benchmark that will constantly bring powerful new knowledge into our undergraduate and graduate learning. The college will be an international leader in innovative ways of integrating technology and global awareness into the business education experience.
Read less