Program Description
Take Your Career to the Next Level with an Executive MBA Degree (EMBA)
The Tulane Executive MBA (EMBA) program brings together managers and professionals with seven or more years of professional work experience. This alternate-weekend MBA program designed for executives offers the advanced business knowledge and management skills needed to rise to higher challenges, improve career opportunities and drive corporate growth.
The 17-month program connects you with Freeman's globally recognized faculty and a network of experienced professionals in a unique, interactive classroom setting. You'll develop creative problem-solving techniques and strategic decision-making tools, all with a global perspective.
Experience Freeman Executive MBA Learning
The Freeman EMBA features a robust, broad-based curriculum covering advanced topics in management, decision modeling, finance, marketing, entrepreneurship, negotiations, strategy, and leadership.
Executive MBA concentrations in finance and management and electives in areas ranging from corporate strategy to global marketing and portfolio theory mean you can customize your Freeman EMBA experience to your own professional interests.
We know you're busy. That's why we manage all the administrative details for you—everything from registration, books, and meals to logistics and the international seminar. Our EMBA program is designed for busy working professionals, just like you.
Executive MBA (EMBA) Curriculum & Courses
Pre-Program
In the months immediately before the EMBA curriculum begins, prep courses in accounting and quantitative skills help to align student skills with the requirements of the early courses in the curriculum. The subsequent orientation and team-building sessions will familiarize new students with policies and procedures and introduce faculty, classmates and study teams.
Intensive Weeks
The EMBA program starts in January with a week-long session, Intensive Week I. Students complete two courses, including exams, in this 8-day intensive. Here students are reintroduced to academic life and begin to practice time-management, balancing work, home, and school responsibilities.
A multi-cultural intensive week is held on the New Orleans campus in January of the second year. During this Intensive Week II, students form new global study teams, collaborating and sharing a classroom with their EMBA counterparts from Tulane's partner universities in Asia, Europe, and Latin America.
Alternate Weekends
After Intensive Week I, classes then move to an alternate weekend structure, where students attend classes on Fridays and Saturdays of alternate weekends. Each set of two courses is typically completed in 7 weeks.
Electives
In the second half of the curriculum, elective courses are introduced. Students can earn finance or management concentrations by selecting the elective course tracks in those areas.
International Seminar
This seminar abroad brings a global depth to the program, giving students firsthand knowledge of global business and management practices. We handle all reservations, transportation, accommodations, and logistics for the seminar.
The international business seminar focuses on the strategic and operational issues of doing business abroad.
Today's markets and their economic interdependence demand that managers understand global strategic imperatives. This essential management knowledge makes this international business experience a critical and required component of the EMBA curriculum.
During the international seminar:
Students explore the economic, technological and political environments that influence global business initiatives and discover global business opportunities specific to the host country.

Students develop a keen understanding of global business challenges and management strategies for meeting those challenges.

Students gain firsthand knowledge of global business culture and practice through face-to-face interaction with international business leaders.

Students learn the specific challenges these companies face and the strategies employed to meet these challenges.

Students often work directly with these global companies to solve real business problems.
For the seminar, we handle all academic and logistical planning, including airfare, ground transportation, logistics, accommodations, group meals and company visits. These seminar costs are included in the total program cost. The only additional costs would include individual meals outside of the structured schedule and any personal expenses.
The seminar destination is usually determined eight to twelve months in advance. In past years, seminars have been held in Beijing, Cape Town, and Paris, each presenting students a distinct and culturally unique business environment.
Objectives:
to understand global strategic imperatives for the 21st century and beyond,

to open a discussion of the economic, technological and political environments which influence global business initiatives,

to provide information about global business opportunities specific to the host country,

to better understand the challenges faced by business in the host country,

to learn about the strategies used to meet challenges directly from those managers.
Cost
The cost of the seminar, including airfare, lodging, and some meals, is included in the Executive MBA program cost.
Earn Career Capital With An Executive MBA
After graduating from our Executive MBA program, you'll have a prestigious and valuable MBA degree from a program consistently listed among the best in the world by leading business publications. Freeman EMBA students develop a holistic understanding of business decision making and the knowledge capital needed to be proactive, effective business leaders throughout their careers.
Explore Business Abroad With Our EMBA Program
Each year, our Executive MBA students travel abroad to gain a firsthand global perspective on business. Our students develop a deeper understanding of international markets and their competitive advantages. Destinations include countries in Latin America, Asia, and Europe.
Throughout the International Seminar, you'll explore the intersection between technology, economics, politics, and culture as they shape global business initiatives. Students learn about business opportunities unique to the host country and interact with global decision-makers. The seminar is an integral part of the EMBA program and is included in the program cost.
Applicant Qualifications
The Executive MBA Admissions Committee evaluates each candidate for the Tulane Executive MBA program based on these admission criteria.
Professional Experience and Leadership Potential: Applicants should have a minimum of seven years of full-time postgraduate work experience, with five of those years in a position of significant management responsibility. The Committee will consider exceptions based on career progression, depth, and breadth of experience, and level of management responsibility.
Demonstrated Ability: In assessing a candidate's academic ability, the committee considers the candidate's professional history and academic performance as evidenced by a resume and transcripts.
Application Requirements
Degree Requirements and Transcripts: A bachelor's degree is required; however, neither a business degree nor specific business courses are required for admission. Official transcripts from the registrar of all colleges and universities attended must be requested by the candidate and sent directly to the applicable Admissions Office at Tulane University. Email and postal mail addresses are listed at the bottom of this page.

A limited number of non-degreed candidates may be admitted to the program as an exception to admission policies. The admission process for non-degreed applicants is competitive, highly selective, and only outstanding candidates will be considered for admission. The GMAT is required for all non-degreed candidates.

Resume: A resume detailing your employment history and academic background. List professional distinctions, affiliations, and activities.
GMAT: We offer GMAT waivers - please send your resume to lrabon@tulane.edu for a pre-assessment. After receiving your résumé, we will contact you with feedback on your qualifications or questions for further discussion.
Short Answer Essays: Two essays are required and should be no longer than 350 words each. The essays are the best way to introduce yourself to the Admissions Committee.
Personal Interview: The interview aids the Committee in assessing the candidate's strengths, motivations, personal commitment, and the ability to meet the demands of the program. The interview also offers the candidate an opportunity to ask questions and to discuss individual considerations with the program director. Contact the applicable program office to schedule an interview. Early interviews are encouraged.
Recommendations: Two recommendations, attesting to the applicant's academic and professional abilities, are required. One recommendation should be from a high-ranking officer from the candidate's organization. A second should be from an immediate supervisor (or for self-employed applicants, a business associate) who has personal knowledge of the candidate's work.
Application Fee: A non-refundable $125 application fee is required with submission of the application form. This fee can be paid online by credit card. Checks or money orders can be mailed to the addresses below. This fee is waived for applicants who attend an information session within the past year.
Last updated Oct 2019
About the School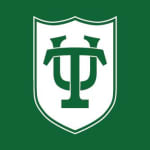 A. B. Freeman School of Business at Tulane University, originally the College of Commerce and Business Administration, was established in 1914 and is a founding member of the Association to Advance Co ... Read More
A. B. Freeman School of Business at Tulane University, originally the College of Commerce and Business Administration, was established in 1914 and is a founding member of the Association to Advance Collegiate Schools of Business (AACSB), the premier accrediting body for collegiate schools of business. Today, the Freeman School is a leading internationally recognized business school with nearly 3,000 students in programs spanning the globe.
Read less