Executive MBA (1st semester - online ready)
Home ›
EMBA ›
Executive MBA (1st semester - online ready)
Read more about this program on the institution's website
Program Description
Build your "antifragility"
I had the unique opportunity to observe the development and evolution of our MBA program for the last 40 years.
The first MBA program was conceived 100 years ago, and it became the driving force behind the development of management practices in the world of business or inside various organizations.
Saturation with managers holding an MBA diploma is definitely the highest in the United States and is certainly one of the most important factors, which makes the country's economy the most powerful in the world.
MBA programs have their own philosophy and logic. These are very comprehensive programs that allow students to acquire knowledge and skills in a wide range of fields used in broadly understood management. This versatility allows participants of the MBA program to build their "antifragility" (according to Nassim Nicholas Taleb), i.e. the ability to leave the "meeting" with "black swans" with relatively low losses.
The MBA program is a unique opportunity to exchange experiences between students, which is expressed by mastering a kind of lingua franca or specific managerial jargon. This, in turn, allows for an excellent mutual self-understanding of managers from various departments in the company, which affects the efficiency of themselves and the whole organization.
This is just a small fraction of the benefits you will get from our Executive MBA adventure.
Prof. Witold T. Bielecki
Rektor of Kozminski University
Director of Executive MBA Program
Triple Crown of Accreditations
Kozminski University holds three of the most prestigious international accreditations known as the 'Triple Crown' (AASCB, EQUIS, AMBA). Only 99 business schools globally (less than 1% of all business schools) enjoy such outstanding recognition. These accreditations attest to the highest internationally certified quality of educational programs administered by the university and provide assurance that graduates will obtain up-to-date skills required to handle contemporary business challenges and will be internationally recognized in various industries.
The Goal of the Executive MBA Program
The goal of the program is to provide you with a holistic perspective on the most important managerial problems. Handling tactical and strategic decisions made at the executive level, monitoring performance and taking remedial actions, addressing changes in the business environment, negotiating pivotal deals, designing flexible and efficient communication systems - all these responsibilities require diligence, technical preparedness, and emotional intelligence. Our Executive MBA is, in particular, focused on helping you to grow as a leader and change your mindset. We put a high emphasis on developing your leadership potential.
This program sets the goal of assisting you to challenge yourselves in multiple dimensions, and as a result, help you to engineer smarter solutions for sustainable value creation.
Target Audience
Each of our MBA participants is exceptional. From that diversity comes an extremely fruitful learning circle. Our students come from different industries with varied areas of expertise and business experiences, and they all share your desire to grow. We believe, that when everyone shares their knowledge and experience, everyone benefits. You will see the world of business in a different dimension and discover new opportunities.
The program is designed for:
high potential managers
people with experience working at senior management positions
owners of medium and big private businesses
people aspiring to become top executives
The requirement is to have at least 8 years of professional experience, including 5 years working as a manager.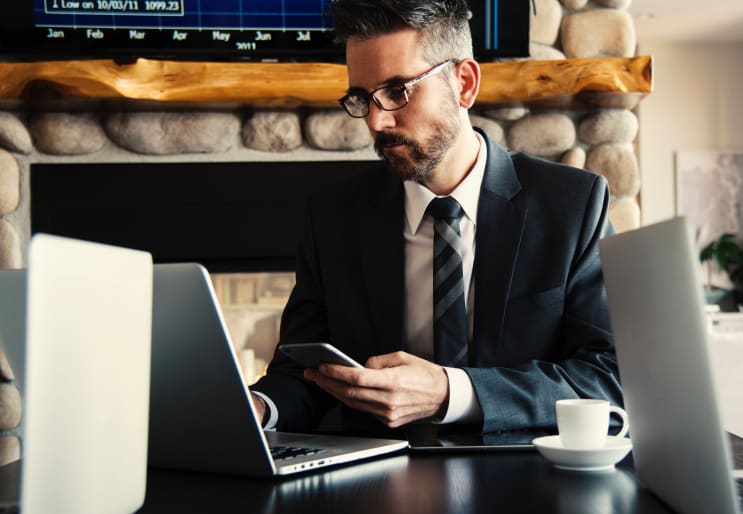 Program and Schedule
During 18 months of intensive classes based on workshops, live discussions, and advisory, the program participants will delve through all the dimensions of modern executives' responsibilities.
Hands-on projects, business simulations relying on state-of-the-art solutions (software and databases), presentations, exams, and most importantly a comprehensive consulting project should equip the participants with a cutting-edge toolkit capable of advancing their careers or bringing a pending business project to fruition.
Subjects and Schedule
Integration-Information Session
Self and Team Management, and Taking Responsibility for the Decisions Made
Block I: Fundamental Managerial Knowledge
Explore the trends shaping the modern economy. Infer its consequences for your business across financial and managerial domains. Gain a strong grasp of corporate finance, strategic reporting, marketing, quantitative and analytical techniques. Enhance your negotiation skills.
Managerial Economics
Management Accounting
Corporate Finance
Business Statistics
Management
Civil and Commercial Law
Marketing
Negotiations
Block II: Strategic and Tactical Management
Draft a plan for managing all the company's resources. Understand and reverse-engineer the sources of competitive advantage. Explore the key value drivers and conduct a comprehensive analysis of the business' performance record. Draw a timeline for important strategic decisions and equip yourself with an adequate toolkit to execute them.
Strategic Management
E-business Strategies
HRM Strategies
Decision Support Systems
Strategic Negotiations
Simulation Business Game
Block III: Actionable Leadership
Learn to navigate disruptive transformations. Elaborate a digitization strategy for your company. Hone your team management skills. Learn how to convert personal leadership capital into a company's competitive advantage. Appreciate the role of trust and ethics in the modern agile management structures. Come up with improvements to internal communication systems.
Leadership
Change Management
Interpersonal Communication
Emotional Intelligence – Personal Leadership Asset
Digital Transformation
Building Strategic Advantage Through Ethical Behavior and Trust
Networking
Professional Public Presentation
Block IV: International Perspective
Get an international perspective on contemporary managerial issues. Learn to leverage intercultural differences. Familiarize yourself with business practices from international industry leaders.
International Strategy
Innovation and Entrepreneurship
Intercultural Leadership
Company Visit
Block V: Consulting Project
Time to reflect on the upcoming business opportunities, a pivotal project, which will take your career to the next level. A plan for a new venture, buyout, important operational restructurings, M&A. Your plans and assumptions will be confronted and reviewed by a panel of industry experts (guaranteeing non-disclosure)
Total number of teaching hours: 580* ( including 92 hours of online classes)
*one teaching hour = 45 minutes
Requirements for Graduation
The studies finish with a written final project covering a solution to a specific management problem. The diploma project is developed in groups of 3-4, and is to be defended before an examination committee. An additional condition to finish the studies is to pass all courses taught during four semesters of the program.
Residential Week
During the residential week in Berlin, participants attend a range of courses taught by the leading faculty of ESCP Business School. The goal is to present the participants with an international perspective on entrepreneurship, strategy, and innovation, which shape industry champions.
During the residential week, participants visit two companies in order to explore the best managerial practices, analyze their competitive advantages, and understand the challenges they face.
Companies visited in previous editions of the Executive MBA:
2017 - BMW Motorcycles and Hub: raum
2018 - APX Axel Springer Porsche, Talentwunder, KORSCH AG
2019 - Bridgemaker and IC!Berlin.
Courses to be taken:
International Strategy
Innovation and Entrepreneurship
Intercultural leadership
Participants receive a recognized credential from ESCP Business School: a certificate of completion of the "International Management and Entrepreneurship" program.
Consulting Project
The program ends with the preparation of a consulting project. Projects are prepared in groups of 3-4 participants, which encourages networking and the creation of cross-industry interdisciplinary managerial teams capable of delivering complex business solutions.
Projects are prepared under the supervision of an experienced faculty member. Along the way, participants have an opportunity to receive several opinions on multiple aspects of their project. At the end of the program, projects are defended in front of a panel of experts.
Any important tactical or strategic business decision that was taken at a senior level requires thorough analysis and discussion. While some are nurturing the idea of finalizing some new business ventures, others are managing complex hierarchical corporate structures requiring multi-level implementation procedures and building consensus to bring any large-scale business project to fruition. The structure of the Consulting Project Module allows accommodating the specifics of any particular business environment.
A Further Option: Master's Degree
Those willing to expand their academic background and to obtain a recognized credential from Kozminski University may choose to extend their studies by one additional semester which covers the curriculum of the Master in Management Program.
Master in Management is a rigorous academic program administered by Kozminski University. It is administered as a graduate degree program. Normally studies last 4 semesters, however, the Executive MBA students would need to complete only one semester of additional studies to qualify for the degree.
Courses to be taken:
Research Methods: Qualitative and Quantitative
Dissertation Seminar
New Product Development Process
Design Thinking in Innovation Processes & Innovative research techniques
Master Dissertation
The coursework of the Master in Management program ends with a defense of a Master Dissertation - an academic project prepared under the supervision of an experienced KU faculty member. Methodological correctness and academic rigor are the primary distinguishing features of a master thesis.
Following the successful defense of the dissertation and the completion of all mandatory courses, the graduates will be awarded the Master in Management degree.
Schedule
Classes during the first semester

Classes take place once or twice a month, on:

Thursdays, 13:45 - 20:30
Fridays, 12:00 - 20:30
Saturdays, 8:45 - 15:45

15-17.10.2020
19-21.11.2020
10-12.12.2020
14-16.01.2021
11-13.02.2021
04-06.03.2021
18-20.03.2021
Admission Requirements
The first semester of the program is ONLINE ready if needed the classes can be conducted in a virtual environment.
The admission is open until 15.09.2020, and the program is scheduled to start in September 2020.
The admission process is competitive and consists of two stages:
admission GMAT-type test taken on the university premises;
admission interview with faculty members and educational advisors.
The admission committee invests a considerable effort to make sure that the student body is diverse, representing different industries, life paths, executive positions, and educational backgrounds. Blending multiple perspectives is the source of the program's uniqueness.
The requirement is to have at least 8 years of professional experience, including 5 years working as a manager and a previously completed higher education. The knowledge of English is checked during the admission test.
Required Documents
A copy of one's diploma of higher education
CV
A motivational letter
A photo in a digital format (JPG)
National ID or passport
Proof of payment of the admission procedure fee
*This is to kindly inform you that if the number of candidates is too small, the program may not start.
Tuition and Fees
Admissions procedure fee: PLN 950
Price: PLN 79 500 - an option to pay in three installments, PLN 26 500 each
Price including a discount for KU graduates: PLN 71 550 * - an option to pay in three installments, PLN 23 850 each
Price including a discount for one-off payment: PLN 73 400
The offered discounts (discount for graduates, discount for a one-off payment, any additional discounts) are not cumulative.
The tuition fee includes both classes taught at Kozminski University and classes taught abroad - at ESCP in Berlin (including costs of travel, board, and lodging).
A further option: Master's degree costs
Price: PLN 15 000 - an option to pay in three installments, PLN 5 000 each
Price including a discount for KU graduates: PLN 13 500 * - an option to pay in three installments, PLN 4 500 each
Price including a discount for one-off payment: PLN 13 850
The offered discounts (discount for graduates, discount for a one-off payment, any additional discounts) are not cumulative.
Bank Account Details
Kozminski University
03-301 Warsaw, ul. Jagiellońska 57/59
BANK PEKAO SA in Warsaw 20 1240 1024 1111 0010 1646 0637
Invoices
Anyone interested in receiving an invoice, please contact Ms. Agnieszka Fabiańska.
Alumni
"If I were to choose once again whether to start an Executive MBA, I would definitely make the same decision immediately. I still benefit from what I learned and most of all who I met. These are two undeniable strengths of the Executive MBA - the level of the program and its community - giving graduates vast opportunities to grow not only their carriers and business but also in life. We are all in different stages of our development and coming from different backgrounds, and exactly this mixture of highly motivated individuals makes the Executive MBA experience so unique."

Dariusz Dolczewski
Delivery Manager for Web & Mobile +Cloud Enterprise Solutions LINGARO
"The Executive MBA Program was a challenging and very inspiring time for me. Challenging - because for two years I had to combine professional and private life with studying – the intensity was enormous. Inspiring - because it is practical studies – continuous exchange of experience between high-class managers as well as entrepreneurs. The high level of lecture staff open to discussion – in many cases market practitioners, allowed us to look into the future through a rapidly changing environment. This atmosphere favored entrepreneurship.

The program was also a chance for me to meet very interesting people and to significantly expand my professional network. Kozminski University guarantees knowledge, practice, business contacts, and often even friendships. Using this opportunity to the fullest depended only on ourselves."

Sławomir Żurawski
Commercial Director – International and Intermodal PKP CARGO S.A.
"The Executive MBA Program at Kozminski University allowed me to bring order to my knowledge and professional expertise by putting them in a completely distinct framework. Both the workshops conducted by industry professionals and networking with my fantastic colleagues have resulted in excellent new insights.

The Executive MBA gives a unique opportunity to expand the network of contacts both within and outside one's own area of expertise. Within two years, I managed to build a team of trustworthy experts with diverse backgrounds.

Having demanded substantial efforts and dedication, the decision to undertake the studies paid off with new skills, knowledge, enhanced self-confidence, and a foundation for further career steps."

Agnieszka Durlej
Director, Financial Markets Sales Office Bank Pekao
Networking
It is believed that networking, as well as relationships building, is at the very heart of every business, and we do our best to provide you with the space for such activity - during your studies and also after. We hope that even after you graduate from Kozminski University and will have your MBA diploma, we can still be in touch with you. We are always pleased to see you at our MBA Alumni Reunions, Christmas MBA Alumni Reunions, various networking events, Kozminski Lions Competition, and many, many other activities that we organize just for you!
Last updated Jul 2020
About the School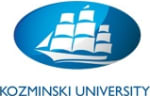 Kozminski University, founded in 1993, is a private institution of higher education with full academic rights. The university has obtained Polish and international accreditations, as well as excellent ... Read More
Kozminski University, founded in 1993, is a private institution of higher education with full academic rights. The university has obtained Polish and international accreditations, as well as excellent results in global and national educational rankings which shows the high quality of its programs and services. Due to these qualities, KU diplomas themselves have become coveted. The university's offer includes various bachelor, master's, MBA's as well as Ph.D. programs. All of these are also offered in English.
Read less