Part time Executive MBA Degrees in Healthcare Management in Rochester USA 2023
An EMBA might be the solution. It allows you to keep your job, learn from the experts and apply new skills immediately back in the work force.Healthcare management usually provides students the knowledge and critical-thinking skills necessary for the management of healthcare delivery systems and health services. Managers plan, direct and coordinate medical and healthcare services. Students might f… Read more
An EMBA might be the solution. It allows you to keep your job, learn from the experts and apply new skills immediately back in the work force.
Healthcare management usually provides students the knowledge and critical-thinking skills necessary for the management of healthcare delivery systems and health services. Managers plan, direct and coordinate medical and healthcare services. Students might find themselves in positions managing entire facilities, specific departments or a group of physicians in a medical practice.
Education in the United States is mainly provided by the public sector, with control and funding coming from three levels: state, local, and federal, in that order. The common requirements to study at a higher education level in United States will include your admissions essay (also known as the statement of purpose or personal statement), transcript of records, recommendation/reference letters, language tests
Rochester, a city is located in Monroe County, New York, USA. The city is known by different names like the world's image center, The Flour city and the flower city. Along with different campuses, the city is home of a couple of accredited universities.
Read less
Read more about studying in USA
1

Results in Healthcare Management, Rochester
$format_list_bulleted Filters
Sort by:
Recommended
Latest
Title
$expand_less
$expand_more
Recommended
Latest
Title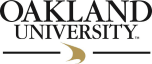 Oakland University School of Business Administration
Designed to provide health care professionals with an understanding of the management concepts and skills that will assist them in effectively managing in the healthcare indus ... +
Designed to provide health care professionals with an understanding of the management concepts and skills that will assist them in effectively managing in the healthcare industry
-
TIP! If you represent a school and want to add your programs to our listings, contact us here