Part time Business Studies in Healthcare Management in North America 2023
For those who have garnered a significant amount of professional business experience and are ready to work in a more prominent position, an Executive MBA (EMBA) is the next step. Coursework on accounting, leadership and finance are among the subjects explored.Healthcare management usually provides students the knowledge and critical-thinking skills necessary for the management of healthcare delive… Read more
For those who have garnered a significant amount of professional business experience and are ready to work in a more prominent position, an Executive MBA (EMBA) is the next step. Coursework on accounting, leadership and finance are among the subjects explored.
Healthcare management usually provides students the knowledge and critical-thinking skills necessary for the management of healthcare delivery systems and health services. Managers plan, direct and coordinate medical and healthcare services. Students might find themselves in positions managing entire facilities, specific departments or a group of physicians in a medical practice.
The United States of America is located on the continent of North America. It is the third largest country by size in the world. It has a relatively short history compared to other world nations, has one of the world's largest economies, and has one of the world's most diverse populations.
Read less
1

Results in Healthcare Management, North America
$format_list_bulleted Filters
Sort by:
Recommended
Latest
Title
$expand_less
$expand_more
Recommended
Latest
Title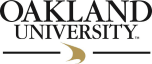 Oakland University School of Business Administration
Designed to provide health care professionals with an understanding of the management concepts and skills that will assist them in effectively managing in the healthcare indus ... +
Designed to provide health care professionals with an understanding of the management concepts and skills that will assist them in effectively managing in the healthcare industry
-
TIP! If you represent a school and want to add your programs to our listings, contact us here