EMBA-IT (Information Technology)
Home ›
EMBA ›
EMBA-IT (Information Technology)
Program Description
The Executive MBA program is specifically designed with professional students in mind. This executive hybrid program, with Blackboard learning management system support, requires students to be on campus one weekend every 8 weeks. Students participate in an Executive Practicum which allows them to apply what they are learning in the classroom to real-world, professional training.
The Executive Master's in Business Administration-Information Technology program provides students with high-quality professional advanced study in business. Courses incorporate personal values and professional ethics. For maximum flexibility for working adults, Business Administration degree program courses are offered at Ottawa University's Phoenix, AZ; Overland Park, KS; and Brookfield, WI campuses. The EMBA-IT program is STEM qualified.
From large corporations to small businesses, there is always a need for good management. In addition, nonprofit organizations look for leaders with good management and business skills. A graduate degree in business is an important factor in reaching senior management ranks within most companies. Through OU's EMBA-IT program, students can qualify for jobs in the private sector, the public sector and academics.
Locations
Overland Park, KS
Phoenix, AZ
Brookfield, WI
Format
Executive Weekend Format:
One Weekend (Friday, Saturday, Sunday) every 8 weeks
Executive Practicum required for the duration of the degree program
Six contact weekends per year
Two-year program
Degree Details
Five core courses
Six concentration courses
Capstone
Six Executive Practicum Semesters
Total of 42 Credits (36 coursework and 6 Executive Practicum)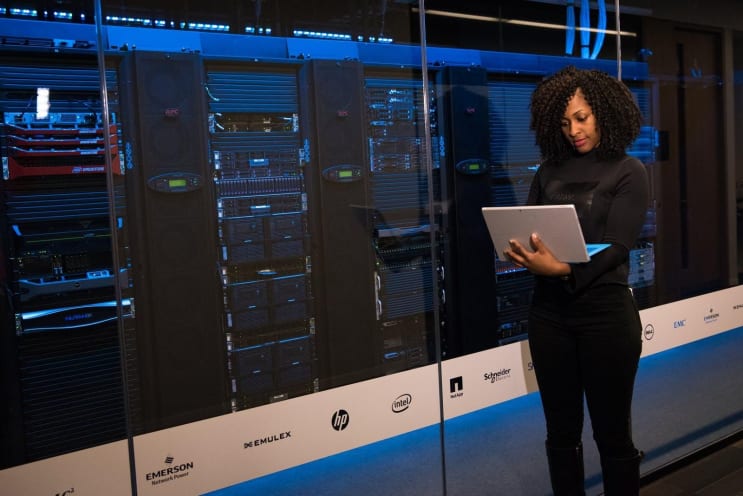 Christina Morillo / Pexels
Careers
The growing number of businesses either adding Internet presence or providing strictly online sales justifies the importance of a greater understanding into the management of people, e-commerce and security. The foundational skills of an MBA with a focus on Information Technology is an important combination in the modern technology-based world. An MBA in Information Technology provides a competitive advantage by providing conceptual vision and advancing a business to change with technological trends.
Future Opportunity
The U.S. Bureau of Labor Statistics projected computer and information systems management positions to increase 15% between 2012 and 2022, which was faster than average (www.bls. gov). Professionals combining both high-tech knowledge and management abilities offer companies an advanced, valuable skill set.
Program Structure
Module 1 – Behavioral Courses
BUS 7000 Organizational Behavior and Theory
BUS 7200 Value Systems & Professional Ethics
One course from IT concentration.
One course from CPT Practicum.
Module 2 – Core Courses
BUS 7500 Managerial Economics
BUS 7600 Managerial Finance
BUS 7700 Management of Information Systems
BUS 7800 Management Accounting
Two courses from IT concentration.
Three courses from CPT Practicum.
Module 3 - Capstone Courses
BUS 8500 Graduate Seminar: Business Policy and Strategy
Two courses from IT concentration.
Two courses from CPT Practicum.
EMBA-IT Concentration Courses
IT 7000 Systems Analytics and Enterprise Management
IT 7003 Networking Essentials and Security
IT 8000 Data Analytics
IT 8003 Cloud Computing
IT 8100 Database Architecture and Design
IT 8701-8702 CPT Practicum(s)
EMBA Prerequisites
A prospective EMBA-IT student who has not satisfied the preparatory course requirements should take at least one undergraduate accounting course and one economics course with a minimum letter grade of "C" for each, or complete the MBA Math course. The prerequisite course(s) must be completed prior to enrolling in BUS 7500 Managerial Economics and BUS 7800 Management Accounting. Note that BUS 7500 and BUS 7800 are also prerequisite courses for the BUS 7600 Managerial Finance course. Your Enrollment or Academic Advisor will advise you about how to enroll in the MBA Math course should you require it.
Take the First Step!
The recommended admissions process includes:
Email HMS@ottawa.edu for program details and application instructions
Admissions Requirements
PDF application form submitted via email to HMS@ottawa.edu
A personal statement regarding your career goals.
Official undergraduate and graduate transcripts (3.0 GPA - minimum requirement).
Three (3) letters of recommendation
Passport copy
Proof of English proficiency (TOEFL 79, IELTS 6.0)
Proof of financial support totalling $28,390 USD
Last updated Jul 2020
About the School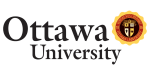 Building on its foundation as a Christ-inspired community of grace and open inquiry, Ottawa University prepares professional and liberal arts graduates for lifetimes of personal significance, vocation ... Read More
Building on its foundation as a Christ-inspired community of grace and open inquiry, Ottawa University prepares professional and liberal arts graduates for lifetimes of personal significance, vocational fulfillment, and service to God and humanity.
Read less