EMBA-Health Care Management
Home ›
EMBA ›
EMBA-Health Care Management
Program Description
The Executive MBA program is specifically designed with professional students in mind. This executive hybrid program, with Blackboard learning management system support, requires students to be on campus one weekend every 8 weeks. Students participate in an Executive Practicum which allows them to apply what they are learning in the classroom to real-world, professional training.
The Executive Master's in Business Administration-Health Care Management program provides students with high-quality professional advanced study in business. Courses incorporate personal values and professional ethics. Courses are offered at our Phoenix Campus.
From large corporations to small businesses, there is always a need for good management. In addition, nonprofit organizations look for leaders with good management and business skills. A graduate degree in business is an important factor in reaching senior management ranks within most companies. Through OU's MBA program, students can qualify for jobs in the private sector, the public sector and academics.
Locations
Format
Executive Weekend Format:
One Weekend (Friday, Saturday, Sunday) every 8 weeks
Executive Practicum required for the duration of the degree program
Six contact weekends per year
Two-year program
Degree Details
Five core courses
Six concentration courses
Capstone
Six Executive Practicum Semesters
Total of 42 Credits (36 coursework and 6 Executive Practicum)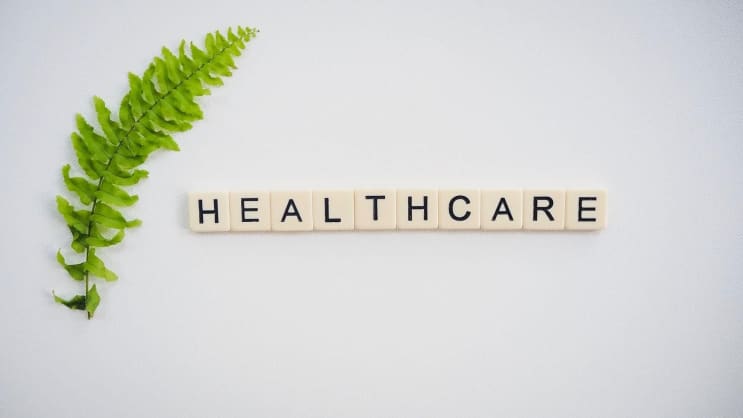 Natasha Spencer / Unsplash
Careers
Occupations with similar functions include office and administrative support supervisors and managers; cost estimators; property, real estate, and community association managers; purchasing managers, buyers, and agents; education administrators and top executives.
Education and Qualifications
Persons interested in becoming administrative services managers should have good leadership and communication skills and be able to establish effective working relationships with many different people, ranging from managers, supervisors, and professionals, to clerks and blue-collar workers. They must be able to coordinate several activities at once, quickly analyze and resolve specific problems, and cope with deadlines.
Program Structure
Module 1 – Behavioral Courses
BUS 7000 Organizational Behavior and Theory
BUS 7200 Value Systems & Professional Ethics
One course from HCM concentration.
One course from CPT Practicum.
Module 2 – Core Courses
BUS 7450 Strategic Marketing
BUS 7500 Managerial Economics
BUS 7600 Managerial Finance
BUS 7700 Management of Information Systems
BUS 7800 Management Accounting
One course from HCM concentration.
Three courses from CPT Practicum.
Module 3 - Capstone Courses
BUS 8500 Graduate Seminar: Business Policy and Strategy
Two courses from HCM concentration.
Two courses from CPT Practicum.
EMBA-HCM Concentration Courses
BUS 7300 Global Health Care Delivery Systems
BUS 7303 Legal, Ethical, and Political Aspects of Health Care Management
BUS 7305 Regulatory Systems and Quality Assessment in Health Care Environment
BUS 7309 Communicating Change in Health Care Organizations
MBA Prerequisites
A prospective MBA-HCM student who has not satisfied the preparatory course requirements should take at least one undergraduate accounting course and one economics course with a minimum letter grade of "C" for each, or complete the MBA Math course. The prerequisite course(s) must be completed prior to enrolling in BUS 7500 Managerial Economics and BUS 7800 Management Accounting. Note that BUS 7500 and BUS 7800 are also prerequisite courses for the BUS 7600 Managerial Finance course. Your Enrollment or Academic Advisor will advise you about how to enroll in the MBA Math course should you require it.
Take the First Step!
The recommended admissions process includes:
Email HMS@ottawa.edu for program details and application instructions
Admissions Requirements
PDF application form submitted via email to HMS@ottawa.edu
A personal statement regarding your career goals.
Official undergraduate and graduate transcripts (3.0 GPA - minimum requirement).
Three (3) letters of recommendation
Passport copy
Proof of English proficiency (TOEFL 79, IELTS 6.0)
Proof of financial support totalling $28,390 USD
Last updated Jul 2020
About the School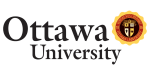 Building on its foundation as a Christ-inspired community of grace and open inquiry, Ottawa University prepares professional and liberal arts graduates for lifetimes of personal significance, vocation ... Read More
Building on its foundation as a Christ-inspired community of grace and open inquiry, Ottawa University prepares professional and liberal arts graduates for lifetimes of personal significance, vocational fulfillment, and service to God and humanity.
Read less