EMBA Executive Master in Business Administration
Home ›
EMBA ›
EMBA Executive Master in Business Administration
Program Description
Why USI?
The USI EMBA is a modular, Advanced Master in Management degree, taught in English, by an exceptional international faculty at the Università della Svizzera Italiana. Classes are held in Lugano every month, for fourteen months and are taught over three consecutive days, beginning on Thursday until the following Saturday. The program has eleven core courses, plus an Intercultural module abroad in Dubai, three advanced courses and three months of project work in the end.
The program's flexible format allows managers and executives to complete all the courses while working fulltime. The degree ends with the opportunity for participants to apply their new knowledge and skills: under the guidance of a professor, they carry out a three-month keystone consulting project.
USI EMBA distinctive features
Distinguished, international faculty with extensive experience: both from leading international business schools and from strategic consulting companies around the world.
Personalized learning experience: thanks to the small class size of fifteen to twenty participants, exchanges between participants and faculty are meaningful and tutoring ensures that each individual gains the maximum from the courses.
Tailored advanced courses: out of a list of proposed courses, the participants will select collectively four of them.
The balance between theory, concepts, and applied learning: permanent and guest instructors share their knowledge and guide participants in the practical application of new concepts and competencies.
Outstanding location: a breathtakingly beautiful setting for inspired learning.
Methodology
Global in scope, regional in focus. Global in scope is the collaboration with an international faculty using strategic case studies from all over the world. Regional in focus means having a personalized and applied learning experience due to the small class size and based on the Swiss tradition of excellence.
Our approach accelerates intellectual development, gives greater strategic vision and immediately applicable knowledge. It is practical, focused on group work, practice-based learning and self-reflection. Your use and build on your own experiences to improve your leadership skills and manage complex projects.
Assignments, balanced between practice and theory, business simulations, small group work activities with classmates from diverse backgrounds and experiences are some distinctive features of the USI EMBA design.
You will return from each module to your organization with new skills to better identify, frame, and solve complex business problems; the confidence to make important business decisions in an uncertain and rapidly changing environment, and the leadership skills to drive fundamental change in your organization and industry. The USI EMBA also allows you to test your new skills under the expert guidance of USI's top faculty during the keystone project at the end of the program.
Schedule
The USI EMBA 9 starts in October 2019 and continues through May 2021. Classes are held in Lugano every month, for fourteen months and are taught over three consecutive days, beginning on Thursday morning at 8.30 am and continuing until Saturday at 17.30 pm.
The program consists of eleven core courses, plus one module abroad (Dubai, UAE), three advanced courses and a three- month project work at the end of the program.
During the core curriculum, two courses will be taught in parallel: one in the morning and the other one in the afternoon for three consecutive days, from Friday through Saturday. Courses will begin with a 3-day block and continue, one month later, with the next 3-day block. Two blocks make up a module. Halfway through each module, there will be time to reflect on the learning acquired and work on the assignments for the module's two subjects. The advanced courses will generally be done over just one block, i.e. three days.
Above is an illustration of the process for completing a module, i.e. two courses over two blocks. C1 and C2 represent two core Courses.
Curriculum
Core courses
Quantitative Methods
Using quantitative tools to analyze business information and to develop a company's strategy is a requirement for business leaders. This course covers an introduction to probability, statistics, optimization, all used in understanding business trends and improving efficiency.
Accounting
This course provides the necessary information and tools to understand financial accounting requirements and reporting. In addition, it offers an introduction to the useful concepts and frameworks that form the basis of managerial accounting.
Economics
How does the current economic climate affect companies? This course provides an understanding of the newest insights from microeconomics and game theory. It also explains the influence of macroeconomics on the business environment.
Organizational Behavior and Leadership
How do individuals, groups and organizations learn? Why do some groups perform well while others don't? What is leadership and how can you become a leader? These are the type of questions that will be discussed in OB.
Marketing
Without a market, is there any point in having a product? Understanding consumers, competitors, and product development is critical to most businesses. Moreover, in today's increasingly global market branding takes on a new dimension. Finally, this course looks at the channels and new tools available for product promotion.
Human Resources Management
Hiring is critical for most organizations, but how do you get it right? What is performance and how do you evaluate it? How do you create the right incentives for your valued employees? This course looks at all these aspects of managing employees.
Finance
Understanding the finances of a company is essential. This course teaches the logic underlying the firm's financial decisions: investment, financing, and payout policies.
Strategy
How can a company compete effectively in its market? Using conceptual frameworks to better understand the external environment – competition and barriers – as well as internal drivers for sustainable competitive advantage is the focus of this course.
Operations Management
How can you develop reliable yet flexible supply chains? Where is the best location for production? How and why would you introduce quality systems in your organization? These are some of the issues dealt with in this course.
Entrepreneurship and Intrapreneurship
Creating new enterprises is vital for the economy, and so are the processes inside organizations for creating innovative products and services. In this course, the discussion will be around the creation of new companies as well as ways in which existing organizations can stay or become entrepreneurial again.
Negotiation
The negotiation process is a part of every manager's day-to-day activities with people inside and outside the organization, people whose cooperation is essential to attain your goals. Negotiation for an executive, for a leader and for an entrepreneur is not a choice; it's an obligation.
Advanced courses
While the core courses are the cornerstone of the program, the advanced courses, offered towards the end of the 18-month period, give participants the opportunity to take a more in-depth view on selected topics and issues. Using their negotiation and leadership skills, the Executive MBA students will have the chance to exert their influence on the choice of the advanced courses. The list of advanced courses proposed by internal and external professors consists of:
International Business
Business Law
Business Analytics (included Risk Management)
Lean Six Sigma (included Agile Management)
Project Management
Managerial Decision Making
Strategic Communication
Innovation and Creativity
Change Management
Problem Solving & Decision Making at Board Level
M&A
Cross-Cultural Diversity and Negotiations in Dubai
The aim of the course is to understand how negotiations get affected in a multi-cultural setting.
Cultural Diversity
Strategic Decision Making in a multi-cultural setting
How to cope: excellent practices.
Keystone project
Once the core-curriculum has been completed, the participants, with the help of the relevant professors, finalize their project focus. The 3-month keystone project is generally done inside the EMBA participant's company. An integral part of the advanced management learning experience, the project positions the participant as a consultant. Using their new skills and professional experience, the participants will then work on a strategic issue for their company under the guidance of a USI Professor.
Seminars, conferences, and workshop
In the last few years, we have been organizing seminars with senior managers from different industries, such as chemical, banking, pharmaceutical, fashion or the telecom industry. These University seminars will be open to the program participants in addition to the special seminars and talks organized with international and local speakers.
Tuition Fee
The cost of the Executive MBA is CHF 45'000.
This includes tuition, all program, and project-related fees, course materials, coffee breaks, program lunches and one class dinner per module.
The program fee is payable in four installments:
The first installment of CHF 1'500 is due immediately after confirmation of admission to the program.
The second, third and fourth payments of CHF 14'500 are due in November 2020, November 2021 and May 2022.
The Perfect Candidate
USI EMBA participants are managers, entrepreneurs, business leaders and start-uppers with significant professional experience, gained either locally or internationally, from all types of organizations, companies, and institutions.
You must hold a bachelor's degree (in any of a range of disciplines), be willing to acquire knowledge, insight, and understanding relevant to your current and future positions. We seek those who are motivated and have the passion to succeed, as well as the desire to improve their competences, skills, and careers. In special cases, we will consider applications based on professional qualifications.
While you will all have diverse backgrounds, experiences, and knowledge, you will share a willingness to learn and grow from interacting with other participants and faculty members. You will also share your enthusiasm about contributing to the improvement of your organizations. This combination of diversity and passion ensures that discussions in the classroom and during group work provide new angles and perspectives for all participants.
USI EMBA class profile averages typically reflect:
8 or more years of work experience in many sectors (Banking/Financial Services, Telecom, Industry, IT, Public Utilities, Public Administration, Engineering, Transportation, Energy, Real Estate and so on.).
6 or more years in a managerial position.
From 29 to 55 years of age.
A bachelor's degree from many disciplines (Economics, Business Administration, Computer Sciences, Engineering, Humanities, Law & Political, Natural Sciences, Healthcare, Communication, Business & Technology and so on.) or the equivalent.
20% of the participants started their own business.
20% work for big companies (multinational and public).
20% work for small and medium enterprises.
20% work for Banks or financial institutions.
10% are freelance consultants.
10% work in the public sector.
Admission
Candidates need a minimum of four years of full-time work experience; evidence of leadership experience or potential; letters of recommendation and a bachelor's degree in any discipline. In special cases, applications based on professional qualifications may also be considered. Candidates will also be invited for an interview as part of the admission process.
Application Process
The application file should include:
Filled application form
CV
Essay showing the candidate's motivation to attend the EMBA program
2 Letters of recommendation from supervisors or colleagues
University (Bachelor) degree transcripts
Last updated Jul 2019
About the School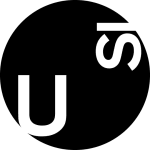 USI is a young and agile university that offers its students a quality education and an enhancing study experience. International faculty teach students with an interdisciplinary, engaging, and intera ... Read More
USI is a young and agile university that offers its students a quality education and an enhancing study experience. International faculty teach students with an interdisciplinary, engaging, and interactive approach, leaving room for practical application. The quality of the study curricula is complemented by USI small size, by its cosmopolitan environment and its informal and dynamic culture. These elements make USI a hub of opportunity open to the world, where students can engage in direct dialogue with their professors and define their educational path, discover unexpected horizons, and embrace international careers.
Read less