EMBA-Business Data Analytics
Program Description
The Executive MBA program is specifically designed with professional students in mind. This executive hybrid program, with Blackboard learning management system support, requires students to be on campus one weekend every 8 weeks. Students participate in an Executive Practicum which allows them to apply what they are learning in the classroom to real-world, professional training.
As business models become more data-driven, the way in which you collate, manage and analyze your data is more important than ever. The insights provided through advanced analytics are the most powerful tools in driving innovation, engaging customers and boosting efficiencies. They will equip business and industry to compete – and succeed – in entirely new ways.
Competency in Business Data Analytics is now a staple in every organization as a result of the dependence on data in decision-making, the growth of e-commerce and the increase in the utilization of communication channels including social networks. This program focuses on the business and management side of business data analytics. The skills acquired in this program will be more focused on the management of data and systems as opposed to the technical aspects such as software development, and quantitative analysis only.
Locations
Format
Executive Weekend Format:
One Weekend (Friday, Saturday, Sunday) every 8 weeks
Executive Practicum required for the duration of the degree program
Six contact weekends per year
Two-year program
Degree Details
Five core courses
Six concentration courses
Capstone
Six Executive Practicum Semesters
Total of 42 Credits (36 coursework and 6 Executive Practicum)
Carlos Muza / Unsplash
Careers
This degree program is designed for business professionals who must extract data to explain trends, predict future performance, determine best approaches, and explain solutions to stakeholders. With skills focused on the management of data and systems, students will be able to:
Spark change by turning data analysis into tangible resources for decision making.
Define business problems and translate statistical analysis into business intelligence that improves performance.
Interpret and visualize raw data to make it digestible and accessible for business users.
Integrate and suggest solutions that use data modeling.
Define and align database requirements.
Education and Qualifications
Students in Business Data Analytics desire greater business experience and specialized knowledge to lead their team or organization. They may work as business analysts or analytics managers, or they may need analytics knowledge to advance in marketing or accounting teams.
Program Structure
Required Core Courses
BUS 7000 Organizational Behavior and Theory
BUS 7200 Value Systems & Professional Ethics
BUS 7500 Managerial Economics
BUS 7600 Managerial Finance
BUS 7800 Management Accounting
BUS 8500 Graduate Seminar: Business Policy and Strategy
Required BDA Courses
BUS 7700 Management of Information Systems
IT 8000 Data Analytics
IT 7100 Wrangling: Data Visualization
IT 8201 People Analytics
IT 8202 Market Analytics
IT 8203 Operations Analytics
IT 8701-8702 Executive Practicum(s) - Core and Concentration
MBA Prerequisites
A prospective student who has not satisfied the preparatory course requirements should take at least one undergraduate accounting course and one economics course with a minimum letter grade of "C" for each, or complete the MBA Math course. The prerequisite course(s) must be completed prior to enrolling in BUS 7500 Managerial Economics and BUS 7800 Management Accounting. Note that BUS 7500 and BUS 7800 are also prerequisite courses for the BUS 7600 Managerial Finance course. Your Enrollment or Academic Advisor will advise you about how to enroll in the MBA Math course should you require it.
Take the First Step!
The recommended admissions process includes:
Email HMS@ottawa.edu for program details and application instructions
Admissions Requirements
PDF application form submitted via email to HMS@ottawa.edu
A personal statement regarding your career goals.
Official undergraduate and graduate transcripts (3.0 GPA - minimum requirement).
Three (3) letters of recommendation
Passport copy
Proof of English proficiency (TOEFL 79, IELTS 6.0)
Proof of financial support totalling $28,390 USD
Last updated Jul 2020
About the School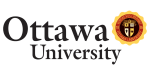 Building on its foundation as a Christ-inspired community of grace and open inquiry, Ottawa University prepares professional and liberal arts graduates for lifetimes of personal significance, vocation ... Read More
Building on its foundation as a Christ-inspired community of grace and open inquiry, Ottawa University prepares professional and liberal arts graduates for lifetimes of personal significance, vocational fulfillment, and service to God and humanity.
Read less