Customized Programs
Home ›
Customized Programs
Program Description
The Yale School of Management provides a wide variety of customized educational programs for individual organizations, ranging from short seminars to more extensive integrative programs over several months. Each program is tailored to the sponsoring organization and its participants, and can focus on a single discipline (e.g., Accounting and Control, Finance, Operation Management, Marketing, or Organizational Behavior), or comprise a broader, multidisciplinary approach (e.g., Competitive Strategies, Corporate Governance, Health Care Management, or Emerging Global Markets). Programs are designed in partnership with the sponsoring organization to meet specific educational objectives and may draw on the extensive resources and faculty of other Yale schools and departments (such as Law, Medicine, Forestry, Public Health, and Engineering).


Selected Customized Executive Programs

* Business and Globalization for the Public and Private Sectors: Russia

A major Russian oil company will send a group of 25 leaders from the public and the private sectors to Yale SOM for a two-week executive program. The program aims to provide these business executives and policymakers with an understanding of business as an integral part of civil society and societal development. To accomplish this, the program will have as its focus issues such as Globalization and Economic Development, International Politics and Business, History of Financial Institutions, Macroeconomics, Corporate Governance, and Leadership.

* Business Leadership and Strategy: Netherlands

The program on Business Leadership and Strategy for executives from the Netherlands (done in cooperation with the Academy of Management, University of Groningen, Netherlands) offers participants a diverse palate of fundamental visions, insights, theories, "best practices," and opinions. The program is intended to take its participants back to the original classic concept of a University as a meeting point of ideas, talents and viewpoints and a place that creates a new synthesis from a clash of paradigms and combination of paradoxes. Faculty members from Yale SOM will share their fascinations, reflections, and doubts about a variety of topics ranging from Ecological Consequences of Climate Change, Technological Change and Management, Deregulation, Customer-Based Marketing, and Organizational Design to Business Strategy and Innovation.

* Modern Finance for the Global Executive: Brazil

Senior executives in finance from Brazil will come to Yale SOM for an intensive four-day program on International Finance and Issues of Corporate Finance. Professors from Yale SOM will offer their insights and expertise on subjects including the Valuation of Companies, Cost of Capital, Investment Management, Mergers and Takeovers, Risk and Return in Emerging Markets, Global Portfolio Management, Hedging Exchange Risk, and International Financial Markets.

* Program in General Management: China

This program has been designed to give high-level executives of a major pharmaceutical company in China the knowledge that will help them make better management decisions. It is designed to broaden the intellectual horizons of the participants by giving them exposure to innovative business concepts and help them acquire a better understanding of the changes in the global economy. Secondly, it will build a strong foundation of integrated, cross-functional knowledge and skills so that the participants can competitively position their business into the future. This intensive two-week program at Yale SOM will consist of modules in Financial Accounting, Cost Accounting and Controls, Marketing Management, and Business Strategy.

* Innovation Management: Japan

A distinguished group of Directors of Information Technology and Managing Directors from some of the largest Japanese corporations will come to Yale SOM to attend an executive program on Innovation Management. This four-day intensive program will focus on business and organizational strategies that help companies innovate as well as discuss cases where innovation fails to take place due to the internal design of the organization or the implementation strategy. Topics that will be addressed include various models of innovation, the geography of innovation, meshing the technology strategy with the business strategy, outsourcing as a source of innovation, human factors of innovation, radical innovation in mature organizations and IT user trends and innovation.

* Financial Engineering and Leadership: Hong Kong

Senior executives of a major telecommunication company from Hong Kong will come to the Yale SOM for an intensive two-week program. Faculty will share their expertise in specialized modules on Financial Engineering, Leadership and Change Management, Deregulation in the Telecommunication Industry, and Business Strategy.

* Corporate Governance Director Education Program

In cooperation with the World Bank Forum, Yale SOM will offer a ten-day intensive program for institutes in developing countries, which train Corporate Board Directors.

The search for long-term capital is recognized as the key to economic growth, and stability. Investor capital seeks the protection provided by the legal system to avoid the likelihood of corruption, expropriation, and entrenched mismanagement. Many of these investor protections will be governmentally provided but much more must come from the private sector's governance of the corporation.

Good corporate governance includes all the measures that can be voluntarily undertaken by managers, directors, and shareholders to provide assurance to investors that they are protected, and at the same time, take cognizance of the corporation's social responsibilities.

This program is designed to assist regional Director Training Institutes, by advancing the knowledge base and skill sets of good corporate governance.


Last updated Mar 2018
About the School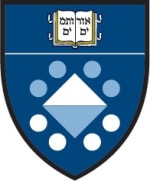 The Yale SOM mission to educate leaders for business and society is put into practice every day by our graduates, who embody our vision for them as inspiring, broadly engaged, values-based leaders who ... Read More
The Yale SOM mission to educate leaders for business and society is put into practice every day by our graduates, who embody our vision for them as inspiring, broadly engaged, values-based leaders who own and solve hard problems that matter. The Yale Management integrated curriculum is designed to foster and develop the distinctive qualities that have made Yale SOM graduates leaders in so many fields. Leading and Managing Boundaries. With foundations in the multisectoral heritage of the school, the concepts of broad engagement and broader perspective are now captured in the multidisciplinary delivery of our integrated curriculum, as well as in the path-breaking required international components of our MBA program. It is also embodied in the careers of many of our graduates, who are known for a high level of collaboration; and who work in, run, and create organizations that are responsive to the global organizational realities of the modern world. Transforming Positive Values into Personal, Professional, and Institutional Commitments. At SOM today, through our Leadership Development Program and other curricular and co-curricular activities, we encourage our students to think deeply about their personal values and what those values imply for their future personal and professional choices and actions. In addition, in our core curriculum, because courses are organized not around academic disciplines but around organizational constituencies, we are able to focus deliberation on ethical considerations in ways that a traditional MBA cannot. But this commitment to values is not a by-product of our new curriculum: it is a fundamental characteristic of the Yale School of Management since its founding. As a result, Yale SOM graduates are known for their integrity and their accountability, not only in their actions but also in the organizations they create, whose objectives are both to create value and to add value to society. Bringing Creativity and Discipline to Complex Management Problems. By de-emphasizing the rote application of frameworks and formulae that is inherent in a discipline-based curriculum, our integrated curriculum presents students with management problems that aren't "prepackaged" for easy analysis, thus stimulating creativity in their approach to problem-solving. At the same time, by presenting critical management knowledge in organizational context, our students develop the disciplined habits of mind that allow them to maximize the effectiveness of their management decision-making. Similarly, Yale SOM graduates, especially those in entrepreneurial or cross-sectoral endeavors, have long been recognized for their unique combination of "soft" and "hard" skills – a combination that is more conducive to recognizing – and successfully acting on – opportunities as they present themselves.
Read less