Read more about this program on the institution's website
Program Description
The Corporate Finance MBA develops a theoretical framework for understanding and analyzing major financial problems of modern firms in the market environment. This MBA is designed to familiarize students with the principles of corporate finance.
Corporate Finance is undergoing major changes due to :
Information technologies that are both deeply affecting the organization of the companies and creating also new activities: fintech, cryptocurrencies

An urge to compliance and sound risk management

A global redefinition of economic powers
ESLSCA Business School Paris is a reputable business school in France, especially known for its long-time expertise in Finance, whether Managerial Finance or Financial Markets.
Corporate Finance is a promising career perspective as you will be prepared for audit, M&A, CFO positions in global companies.
It is now time to address the need for a skilled and international finance workforce. This is what ESLSCA Business School Paris has intended to develop among its various MBAs. Discovering Finance using an international lens is a great opportunity for our international students as well as for our French students.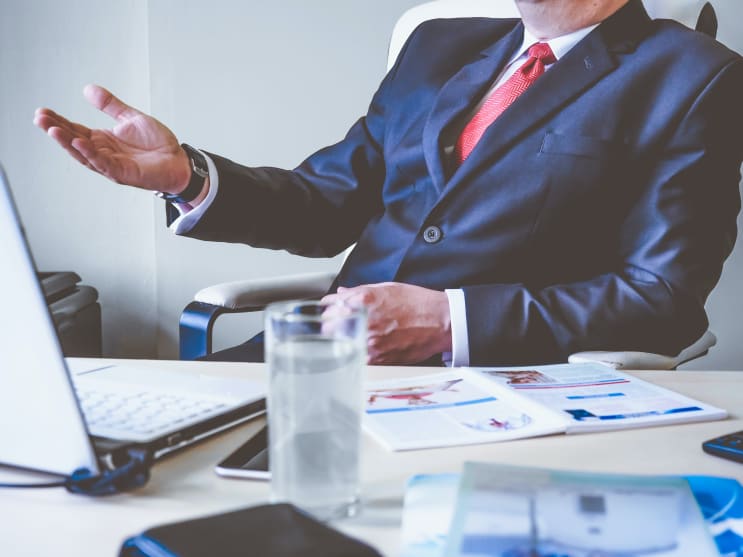 Objectives
The aim of this Corporate Finance MBA is to develop an understanding of modern corporate finance so that the corporate manager, the investment banker, and the financial analyst will have the conceptual foundations for making informed corporate assessments of key financial decisions. Students will learn how management makes strategic financial decisions regarding investment, financing, capital structure, dividend policy, and working capital. The MBA also aims to improve business communication skills.
The course puts significant emphasis on the interactions between capital markets and the value of the underlying real assets. The course will make it possible for participants to:
Develop students'ability to understand the theory and apply, in real-world situations, the techniques that have been developed in corporate finance

Assess the implications of modern finance theory on practical corporate finance issues.

Develop analytical skills to evaluate complex corporate finance decisions;

Understand the perspectives of corporate managers, shareholders, financiers, and financial intermediaries of key financial decisions.

Develop familiarity with contemporary corporate finance practice and market trends evolving in different countries.
Learning Outcomes
After this MBA, the student will:
Know the key considerations affecting corporate finance decisions.

Understand the context and structure of corporate finance transactions.

Assess companies as acquisition targets and structure an optimal offer, using both debt and equity instruments.

Have a broad understanding of the channels for raising capital in the equity market
Program
Module 1: Financial Economics
World economics

European economic policy

Monetary Policy

New Finance (cryptocurrencies, blockchain, AI, Fintech)
Module 2: Financial Accounting
Managerial accounting

International accounting

Financial statement

Income statement

Accounting IT systems
Module 3: Compliance
Financial regulation

Analysis of the international banking system

Risks management
Module 4: Financial Analysis
Financial ratios

Cash flow modeling and analysis

Financial planning and cash management

Financial IT Models (VBA, Python, R)
Module 5: Corporate valuation
Principles of valuation

Discounted Cashflow

Capital budgeting and investment analysis

Capital structure

M&A
Module 6: Decision making capability
Organizational behavior

Firm Theory

Marketing MIX

Forecasting

Strategy

French as a Foreign Language
Module 7: Master Thesis
Career Perspective
With 15,000 graduates in a hundred countries, ESLSCA Business School has one of the largest and oldest networks among major business schools.
The Corporate Finance MBA degree paves the way to unforeseen perspectives, in a very global and diverse environment.
When following this program, you may join as a Manager or a Director the following areas of activities depending on the size of the company:
Multinational Firms

Audit

M&A

Accountant

CFO

and a lot of other sectors
Requirements
The School offers the possibility, for all of its courses, to apply online throughout the whole year: spanning from January to December.
The selection of candidates is performed by application file (CV and application question form) followed by an interview.
Last updated Jul 2020
About the School

Forte de ses 70 ans d'expérience, l'ESLSCA Business School Paris propose une pédagogie équilibrée entre expérience pratique et méthodologie progressive. Depuis 1949, l'école a su développer ses activi ... Read More
Forte de ses 70 ans d'expérience, l'ESLSCA Business School Paris propose une pédagogie équilibrée entre expérience pratique et méthodologie progressive. Depuis 1949, l'école a su développer ses activités pour devenir un pôle d'excellence académique, notamment dans les domaines de la Finance, du Marketing, du Management et de la data. L'ESLSCA Business School Paris propose de nombreux cursus de formation tels que des programmes Bachelors, des MBA spécialisés ou encore des formations pour les professionnels. L'école a récemment emménagé dans son tout nouveau campus parisien de 8000m². Situé au cœur du parc de Pont de Flandre dans le 19eme arrondissement de Paris et accessible en RER, métro et tramway, ce nouvel espace moderne, lumineux et connecté a été pensé pour nos étudiants et pour leur épanouissement. Avec 15 000 anciens diplômés présents en France et à l'international, l'ESLSCA Business School Paris bénéficie d'un des réseaux les plus importants de ceux des grandes écoles de commerce et de management. Largement ouverts sur l'international, les programmes de l'ESLSCA Business School Paris contribuent à la formation des dirigeants de demain.
Read less